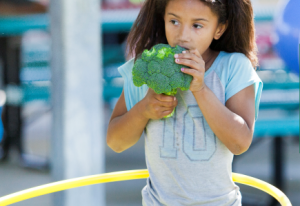 The California Association of Food Banks' Farm to Family program received a record 150 million pounds of donated produce in 2015 from farmers, ranchers, packers and shippers dedicated to helping their communities.
One in six adults and one in four children in California suffer from food insecurity. More than 150 farmers are committed to positively changing this situation by increasing the amount of fruits, vegetables, grains, dairy and other farm products distributed by food banks.
Farm to Family takes excess or secondary products from fields and cold storage to a network of 43 member food banks throughout the state.
This video shows how the system works.
***Cross posted from CDFA Planting Seeds Blog***