The CDFA Office of Farm to Fork is proud to introduce a new blog series Tales from the Specialty Crop Ambassadors!
As part of the Office's 2014-2015 CDFA Specialty Crop Block Grant we were able to partner with the Center for Land-Based Learning (CLBL) in Winters, CA to start the Specialty Crop Ambassador program.  CLBL is a non-profit organization dedicated to creating the next generation of farmers and teaching California's youth about the importance of agriculture and natural resource conservation.
The program offers an opportunity for CLBL California Farm Academy students, graduates, or incubator farmers to undertake projects which support consumption, education, and access to California specialty crops. Ambassadors' projects include work in one or more of the following areas (1) developing or furthering farm to school efforts through specialty crops (2) decreasing food insecurity and increasing access to nutritious food options through the use of specialty crops (3) promoting the farming of specialty crops as a career to the community or (4) increasing public awareness of the health and environmental benefits of specialty crop production.
This year the Office is proud to have selected four fantastic Ambassadors.
Aimee Sisson is the farmer and founder of Root Cause Farm,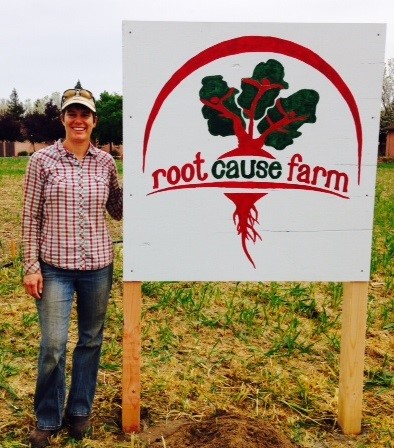 an urban farm in West Sacramento, where she grows a variety of vegetables and melons.  Aimee began farming as a way to increase access to healthy, affordable food, a passion that stems from her background as a public health physician.  As part of CDFA's Specialty Crop Ambassador Program, Aimee runs a Farmer in Training program for grade-school children who live in the neighborhood around Root Cause Farm.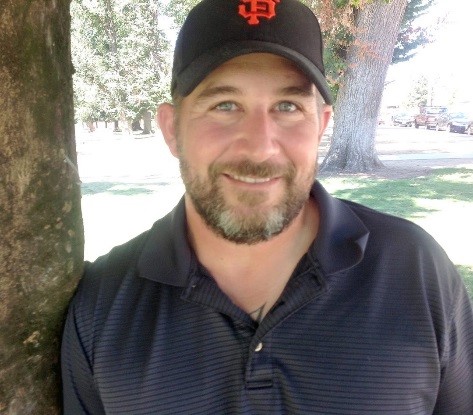 Shayne Zurilgen is a former middle school science teacher from Stockton who moved to Davis a year ago to join Flyway Farm. For his specialty crop grant project he will be planting a small orchard of Pineapple Guava, raising bees for honey and pollination, and teaching the community about the health and environmental benefits of the Pineapple Guava.
McKenna Farms is a small farm located in Winters, California founded by Shane and Katherine McKenna.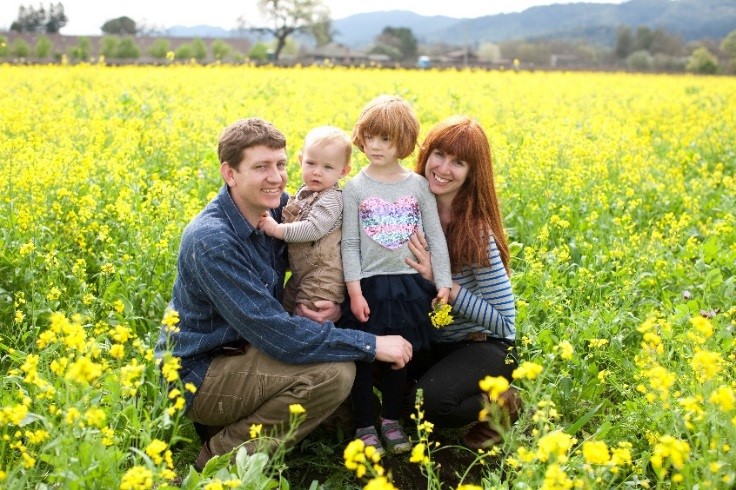 Shane is a graduate of the California Farm Academy class of 2014 and Katherine is an Elementary educator.  They are passionate about farming and educating future generations about the food system and stewardship of our natural resources.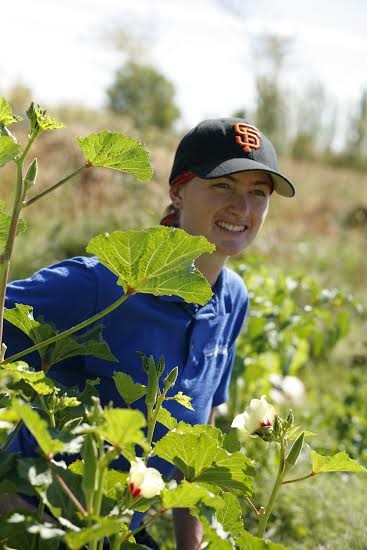 Anna-Ruth Crittenden is the program coordinator for Farm-to-Mouth, which provides supported employment training for people with mental illness in Yolo County. Those who work for Farm-to-Mouth appreciate the training, as well as access to high quality vegetables they take home after work days. The 1/2 acre garden is currently growing tomatoes, peppers, 2 varieties of basil, watermelons, okra, eggplant, popcorn, and 3 varieties of summer squash. Farm-to-Mouth is a grant-funded program, so this summer, they are launching a Farm Stand, and inviting community members to come by.

To hear more about their great work from the ambassadors themselves, keep an eye out for the upcoming episodes of Tales from the Specialty Crop Ambassadors!