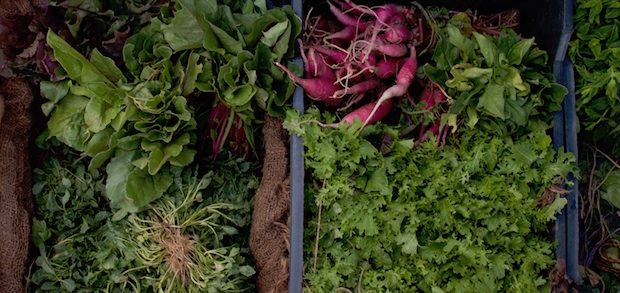 The second annual Growing Together Latino Farmer Conference will be held Tuesday, Nov. 15, 2016, in Monterey, California. This annual conference is unique in that it is conducted in Spanish and translated into English for all attendees.
"Hispanic farmers and ranchers are a dynamic growing demographic in California and this conference aims to help Spanish-speaking farmers share, learn and grow in their native language," said Carlos Suarez, NRCS state conservationist.
To see a video recap of last year's conference, please visit here.
Hosted by the National Center for Appropriate Technology (NCAT) and the U.S. Department of Agriculture (USDA), the conference is open to all farmers and ranchers, yet is uniquely tailored towards Spanish-speaking growers. The program will be translated into English, with translation headsets. Conducting the conference in Spanish will provide an enriched learning experience.
The conference will be held from 8 a.m. to 5 p.m. at the Hyatt Regency Monterey, located at 1 Old Golf Course Rd, Monterey, California, 93940. The conference is free to all attendees and will include breakfast, lunch and light appetizers. Please contact Victor Hernandez at (530) 792-5628 or Thea Rittenhouse (530) 792-7338 with any questions pertaining to the conference.
Three different workshops will follow an opening keynote address by Javier Zamora, an organic farmer and leading conservation steward and educator. The courses will be held in two 90-minute blocks. This allows each attendee to choose two different subjects of interest throughout the day. The workshops topics will cover: Access to Capital and USDA Resources; Soil Health; Efficient Use of Water; Bee Keeping and Marketing. The conference will conclude with a farmer panel representing a diverse cross section of California agriculture.
Attendees must register in advance, as space is limited. Please visit https://latinofarmerconference.ncat.org/register.php to register.
***Crossposted from CDFA Planting Seeds Blog***