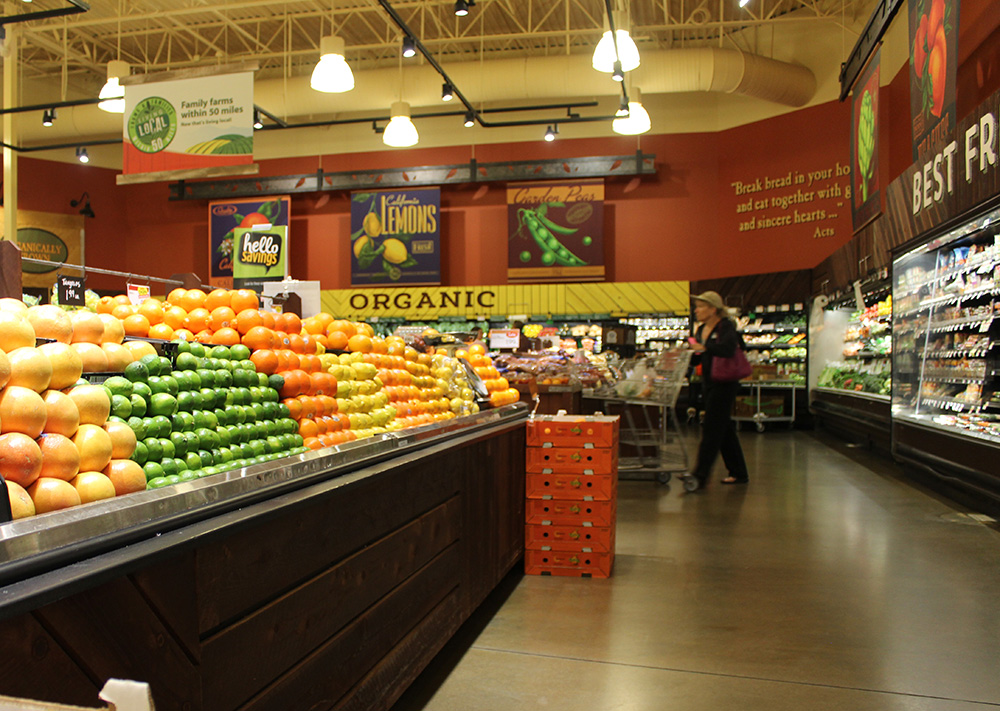 Finding a viable market for fresh fruits and vegetables can seem daunting for new farmers. To show new and small farmers innovative ways of connecting with traditional markets, institutions, and needy populations, the Office of Farm to Fork kicked off the Small Farm Conference this winter in Sacramento with a tour showcasing an array of possible marketing outlets.
The first stop on the tour was a large scale retailer – Raley's at their Elk Grove location. Director of Produce, Greg Corrigan, discussed the details of buying from small farmers, including Raley's 50-mile local produce program and the overall process of connecting and working with the store. As the tour entered into the backend of the produce section, Corrigan showed attendees a large bin of over ripe produce which would later be fed to a digester. Corrigan stressed Raley's commitment to reducing food waste, describing the process of donating to food banks and the chain's efforts to market imperfect produce in some stores.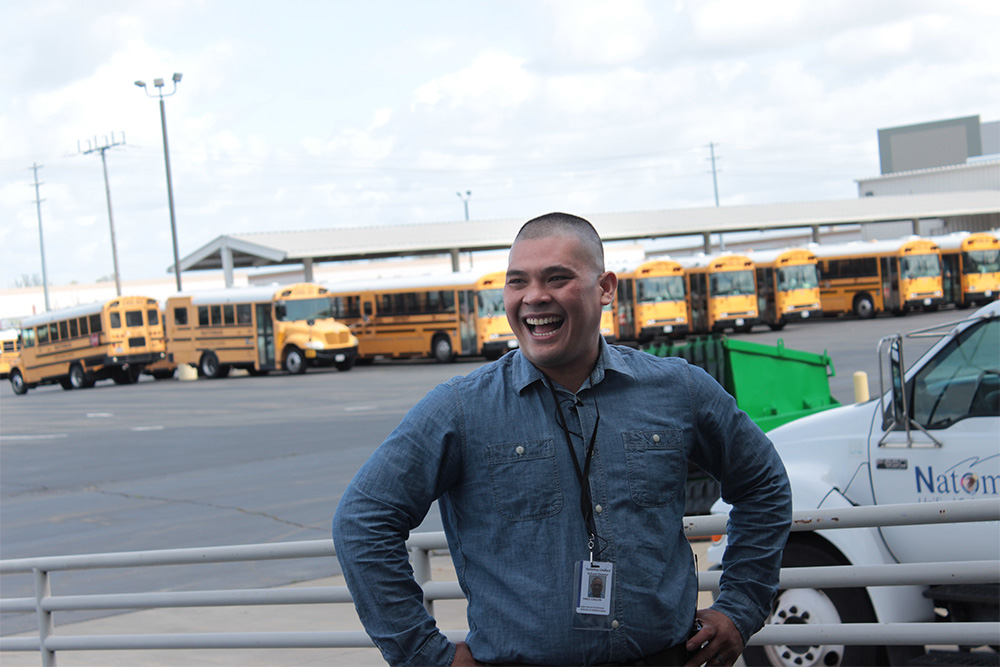 The second stop brought attendees to the central kitchen at Natomas Unified School District. There, the school's food service director, Vince Caguin, discussed how to successfully sell produce to schools as a small farmer, and explained the daily work the central kitchen performs. Caguin also passionately talked about his commitment to connecting students to the farms where their produce is grown, often taking students on area farm tours. Attendees were treated to a lunch cooked by the school kitchen staff, featuring many of the fresh fruits and vegetables served in his meal program, including fresh salad greens and local potatoes.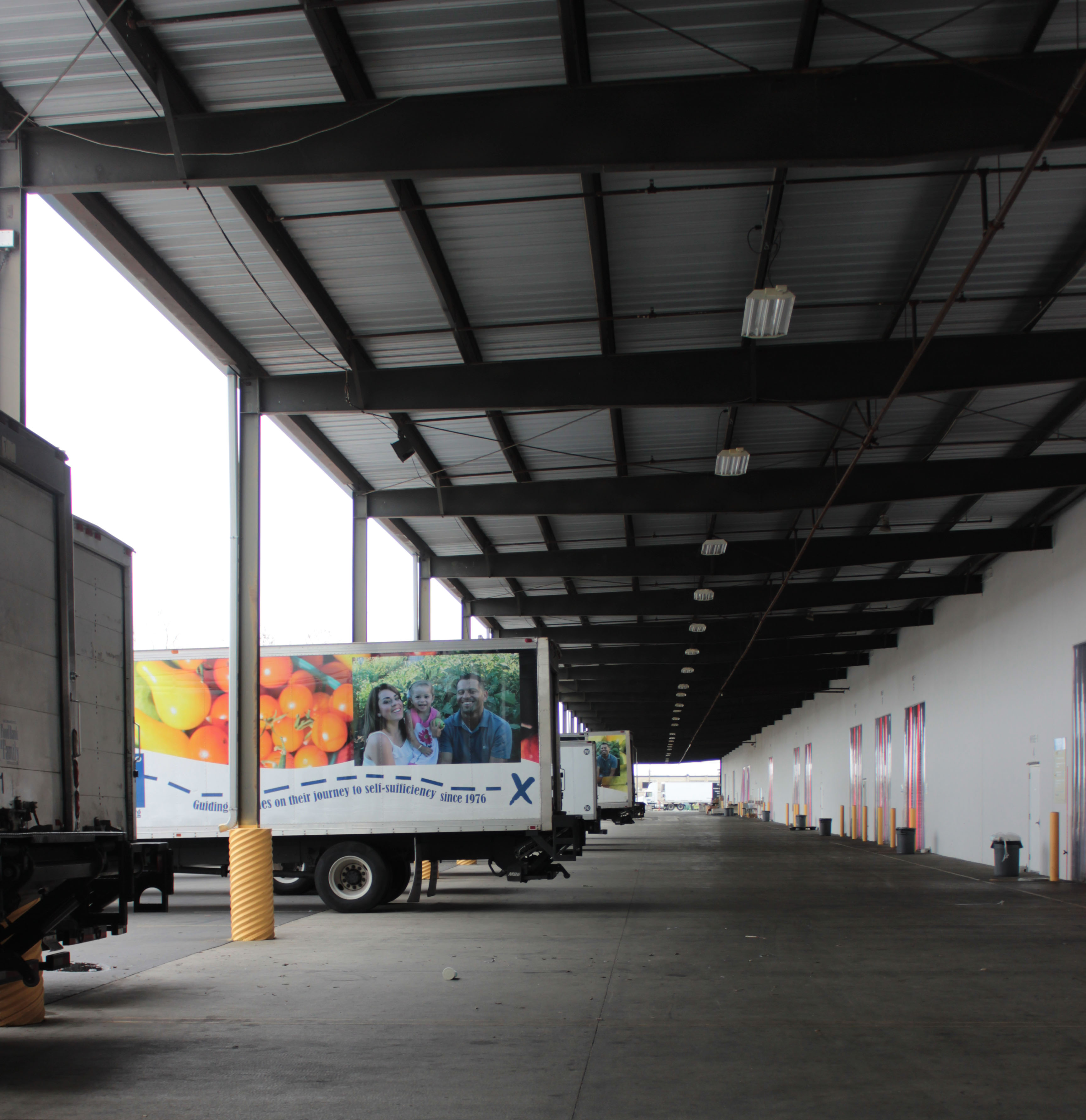 The final stop on the tour brought attendees to the Sacramento Food Bank and Family Services warehouse facility. Erik Kintzel, Director of Food Bank Services, walked tour attendees through the cavernous space and discussed the benefits of donating produce and its impact on curbing food waste. "The tour was super informative and enjoyable! It's great to see how farmers, retailers, schools, and consumers can work together to decrease food waste and make a positive impact on our community and environment." remarked Tracy Wu, a farm tour attendee
The day sparked conversation on more traditional, direct marketing avenues for small scale farmers, as well as less conventional ways to connect others with their produce through community engagement and enrichment. The Office of Farm to Fork is committed to providing fresh local produce to all Californians and hopes to continue similar farm tours to increase exposure to agriculture.
– Farm to Fork Staff
This article is part of a series, chronicling the Office of Farm to Fork Specialty Crop Farm Tours held in Northern, Central, and Southern California. The tours aimed to expose farmers, community stakeholders, educators, and students to local specialty crop farms and their products.