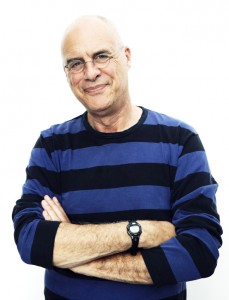 Small-scale farmers, ranchers and farmers' market managers from around the state are expected to fill the DoubleTree by Hilton Hotel Sacramento's conference center for the 29th California Small Farm Conference running March 5 – 8, 2016, in Sacramento, CA. This three-day conference brings California's small farming community together for unparalleled networking and educational opportunities. Registration is now open online, offering both full conference and one day registration tickets.
The Conference kicks off on Sunday with a full day of field courses taking attendees to various local farms and markets for hand-on education. 2016 field courses are: Conservation on the Farm Field, Direct Marketing: Farmers' Markets, Farm Stands, U-Pick and Wine Tasting, Farmer Training/Farm Incubators, and Bringing the Small Farm to Human Diversity. New this year, the Conference is also offering an on-site training on Sunday about starting a successful specialty food business. Space is limited and pre-registration for the field courses are highly encouraged.
Monday morning begins with an inspiring and thoughtful keynote address from Mark Bittman, one of America's beloved, best-known and most widely respected food writers. Bittman covered food policy as an Opinion columnist for The New York Times for 5 years and now devotes his time to cookbooks, teaching at UC Berkeley, and working on food movement strategy with the Union of Concerned Scientists. Following the keynote is a full day of workshops featuring topics from each thematic track: farm management, marketing, certified farmers' markets, production and emerging issues.
Chef Patrick Mulvaney (Mulvaney's), Chef Ed Roher (Magpie Café), Chef Chris Jarosz (Localis), Chef Shannon McElroy (Federalist Public House) and Chef Keith Breedlove (Culinerdy Cruiser) will be cooking up some amazing local fare at Monday evening's Tasting Reception. The social highlight of the Conference, the Tasting Reception features tastes and sips of Sacramento's finest chefs, artisans and producers. Tickets are available in advance for both attendees ($40) and the general public ($50) online.
Fitting for a Conference hosted in California's Farm-to-Fork Capital, Tuesday morning begins with breakfast and a keynote panel led by Nicole Rogers, Director of Farm to Fork. She will be joined by a panel of local farm to fork experts discussing the movement and opportunities therein for small farmers and ranchers.
Attendees are encouraged to register in advance of the 2016 California Small Farm Conference to guarantee availability for both field courses and events, and to ensure minimal wait times on-site. Additional information, including hotel and workshop details, can be found at CASmallFarm.org. In fact, registering for the Conference is now easier and faster on the new website: CASmallFarm.org. The new website features a dynamic design making Conference information easier to find and more accessible to mobile devices.
Don't miss the latest Conference updates and developments. Find California Small Farm Conference on Facebook and follow on Twitter with #2016SmallFarm.