From San Jose Mercury News, By Annie Sciacca  (asciacca@bayareanewsgroup.com)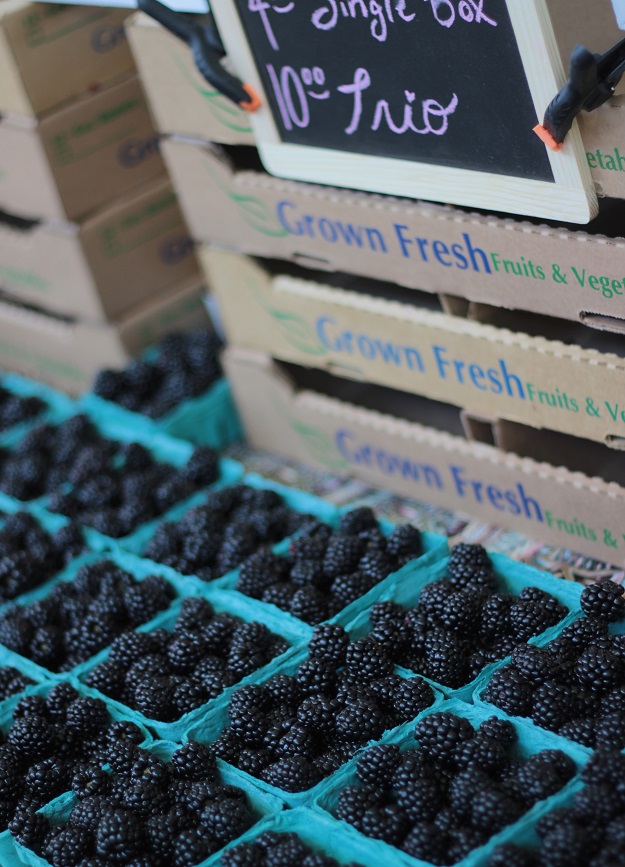 California Gov. Jerry Brown has approved a bill that could boost a program increasing access to healthy food for low-income families through farmers' markets that has already grown considerably in the Bay Area.
The governor has approved a state budget that includes $5 million for the California Nutrition Incentives Act, which sets up a program to discount fresh produce at farmers' markets for low-income shoppers. Signing the bill allows the state to take advantage of federal matching money through the U.S. Department of Agriculture's Food Insecurity Nutrition Incentive program and thus double the impact of its investment in the program.
The largest operator of that program is Market Match, which has so far been funded with a grant from the USDA. But that grant will run out in one year. The Ecology Center, which administers the program statewide, will have to apply through the USDA to get the matching funds, according to the center's food and farming director, Ben Feldman.
More than 200 nonprofit organizations and individuals including Roots of Change, Latino Coalition for a Healthy California, American Heart Association and California Pan-Ethnic Health Network have worked to secure funding for the program over the last three years and consider the new approval a success after Gov. Brown cut the $2.5 million that the legislature requested for the program in 2015.
"With this funding, the state of California has put its money where its mouth is in terms of supporting healthy eating for low-income families," said Martin Bourque, executive director of the Berkeley-based Ecology Center, in a statement. "The demand for Market Match has consistently outstripped the supply of funds. The additional $5 million will allow us to expand the program towards our goal of offering Market Match at every farmers' market in the state."
Under Market Match, which was established by nonprofit Roots of Change, shoppers using federal assistance benefits can go to the farmers' market manager, indicate how much they want to spend using their Electronic Benefit Transfer (EBT) card, and get tokens to be used at stands with fruits and vegetables. If a shopper wants to spend $10, the program matches it to $20, giving them double the credit to use at the market.
"I think it's important because it not only increases people's access to local, fresh produce, it gets them actually more for what they're spending," Cristal Banagan, a Richmond resident who uses Market Match at Oakland and Richmond farmers' markets, told Bay Area News Group earlier this month.. "If you use EBT … you don't have the finest food, and you're in need of this."
Market Match is on track to connect nearly 240,000 low-income shoppers with 2,200 of the state's small farms through farmers' markets, generating $9.8 million in fruit and vegetable sales. In the Bay Area, local farmers have earned $1.1 million directly from the program.
***Cross Posted from Planting Seeds Blog***