Last summer, many of you helped us as we conducted a needs assessment and developed a transition plan for the California Farm to School Network. The results are out!
The California Farm to School Network Needs Assessment is available online and dives into the history of the Network, discusses opportunities and challenges facing the Network, and makes recommendations for the Network moving forward.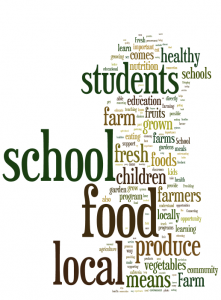 Thank you to all who participated in the process – by answering survey questions, sitting down for an interview, and all your ongoing work to support California farm to school programs.