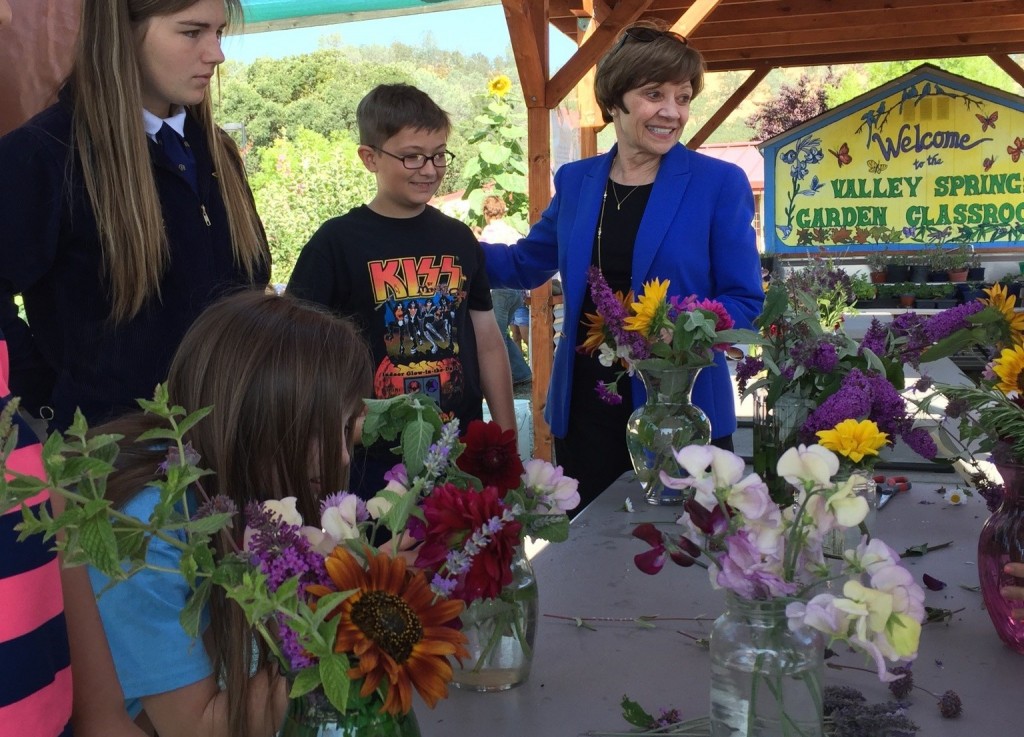 CDFA Secretary Karen Ross visited several flourishing school Ag programs in Calaveras County, getting an opportunity to speak directly with young people who could be part of the next generation of farmers and ranchers in California.
Secretary Ross visited an outdoor classroom at Valley Springs Elementary School, the student-run farm at Calaveras High School, and accompanied students on a field trip to Metzger Farms.
All the venues demonstrated the value of a $22,960 grant from CDFA's CalAgPlate Program to the Calaveras Future Farmers of America (FFA) and Gardens to Grow In for an Ag mentorship program in the region.
"The power of this program comes from amazing community support at all levels," said Secretary Ross. "It is truly a model project and a great example of the tremendous benefits coming from the CalAgPlate program."
The project has developed a farm-to-school program that is based on linking FFA members to local farmers and to elementary and middle school garden and agriculture programs. FFA members are learning about marketing and distribution by running a vegetable box delivery program (CSA) and selling at farmers' markets. They also are learning the power of service and giving back to their community by working with food banks.