Despite Californians' direct proximity to agriculture, many students have a strong disconnect to where their food comes from. A recent push has brought gardens into many schools but getting students to farms remains a challenge. To increase student exposure to where their food comes from the Office of Farm to Fork sponsored two pilot farm tours for San Diego Unified School District Career Technical Education Culinary Arts students. Over 60 high school students had the opportunity to visit a local farm, learn about the crops they grow, harvest some vegetables in the field, and cook a communal meal one morning at Wild Willow Farm and Educational Center outside San Diego.
Many of the students had never visited a farm and, living in the inner city, did not have the opportunity to grow their own fruits and vegetables. "I use to have a tomato plant but my new apartment doesn't have a balcony," remarked one student. Wild Willow is a mere fifteen minutes from downtown San Diego and within sight of the Mexican border and the ocean, but the majority of the students had never heard of it. The farm offers educational tours to expose visitors to small scale fruit and vegetable farming and the beauty of San Diego County.
The trip was led by Areli Perez, farm tour coordinator, along with a group of knowledgeable and enthusiastic volunteers, all of whom had graduated from the farm's introduction to small-scaling farming course. Broken into small groups, the students learned about the seasonality of vegetables and the importance of pollinators and composting. One of the groups got down on their hands and knees and weeded along a row of chard and broccoli, learning about edible weeds such as the culinary uses of stinging nettle. Harvesting vegetables was another exciting moment for both groups of students. Two students were chosen to pick beets and learn about the effects of thinning on final size. The tours created a direct connection to the fruits and vegetables these students use in their culinary arts classes.
My experience at Wild Willow farm was enjoyable and hands-on. I thought it was unique in the sense that it was an educational center as well as a farm. In the culinary arts class I take at Scripps Ranch High School I've learned a lot about the importance of food and nutrition. By going on a field trip to a prosperous farm my knowledge of eating real/clean food was dramatically increased. I want to grow my own garden now, because I learned that homegrown food has a better taste than food from a local grocery store. I've been encouraged to purchase food from a local farm because it would feel much better to support a local business
– Juliette 11th grader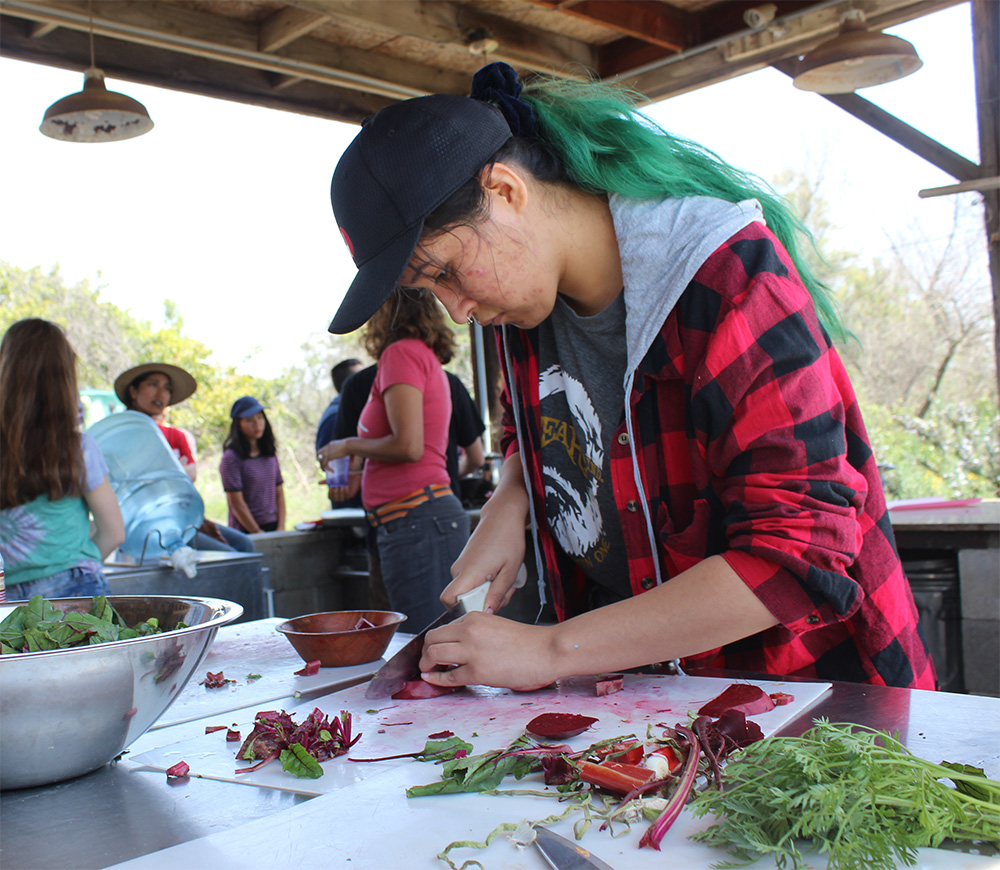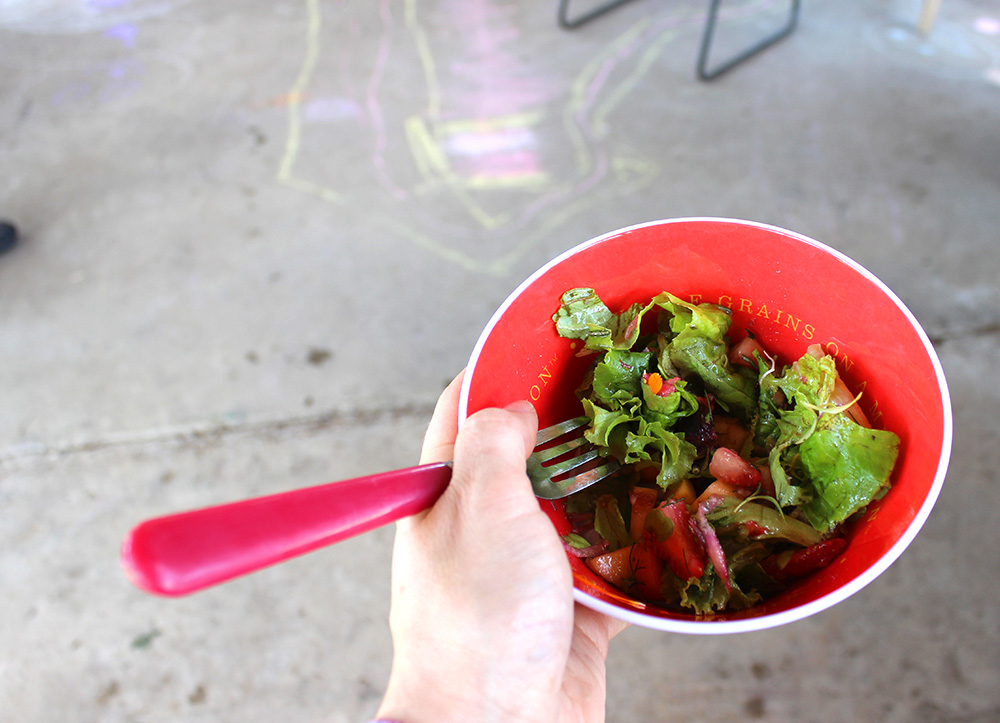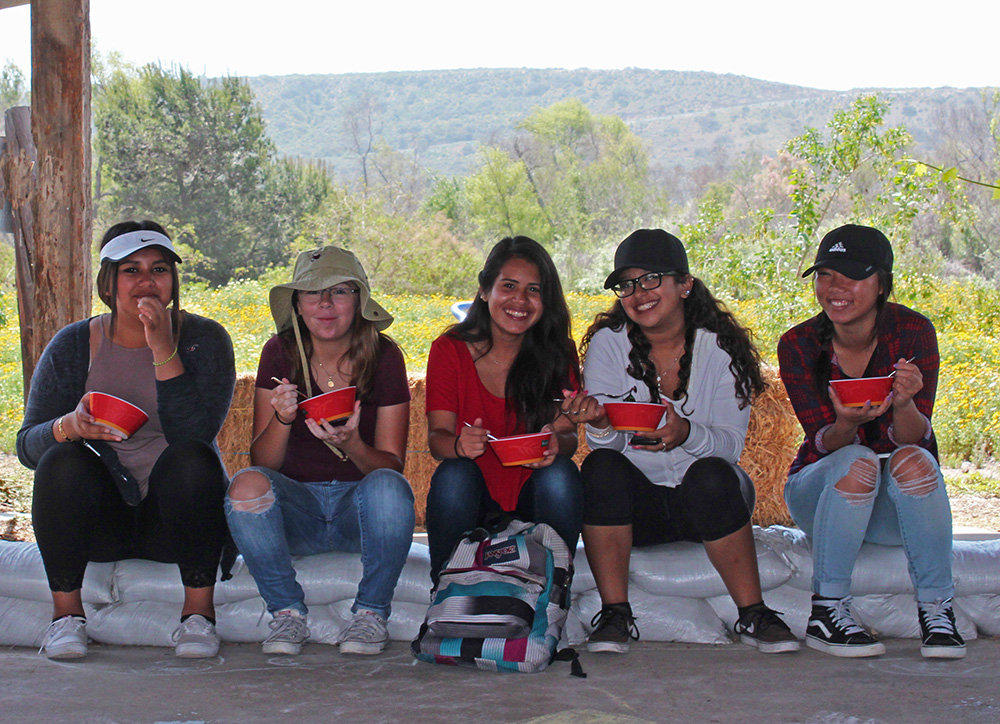 At the end of each tour the students prepared a meal – one day a salad of fresh lettuces, edible flowers, and apples and the next a stir fry of chard, kale, and beets. All of the ingredients were harvested by the students only minutes earlier. Time in the kitchen gave students an opportunity to show off their culinary skills and then kick back together to enjoy some fresh vegetables.
The Office of Farm to Fork hopes to continue exploring the benefit of exposing culinary arts students to fruit and vegetable farming to further the specialty crop industry in California and improve the next generation of consumers' connection to the fruits and vegetables grown in our state.
-Farm to Fork Staff
This article is part of a series, chronicling the Office of Farm to Fork Specialty Crop Farm Tours held in Northern, Central, and Southern California. The tours aimed to expose farmers, community stakeholders, educators, and students to local specialty crop farms and their products.