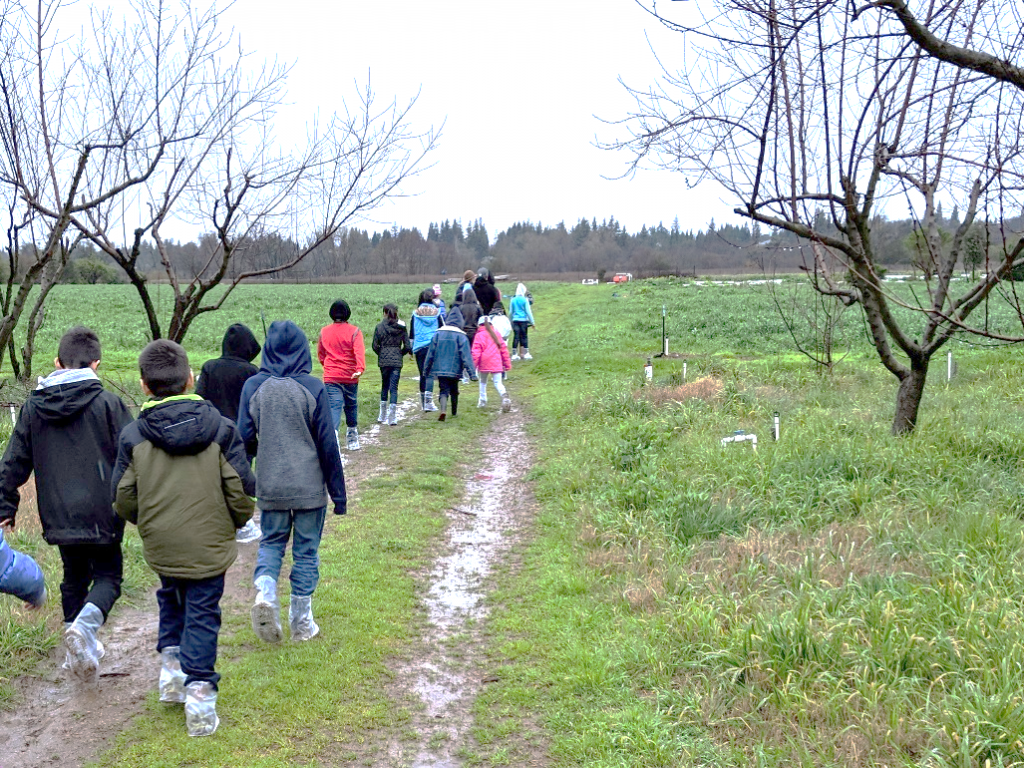 Teaching kids about the benefits of eating fresh fruits and vegetables when they're young can help form healthy habits that last a lifetime. Research shows that farm to school efforts can have positive impacts on kids' food choices and attitudes towards fresh fruits and vegetables, including increasing their knowledge of nutrition, their willingness to try new fruits and vegetables, and can even lead to requesting more fruits and vegetables at home. Because today's students will become tomorrow's adults, efforts to build student knowledge of and appreciation for fruits and vegetables has the potential to drive long-term specialty crop sales and lifelong healthy eating habits.
Thanks to a Specialty Crop Block Grant, the California Department of Food and Agriculture Office of Farm to Fork (CDFA-F2F) helped fund a series of farm tour field trips for third graders from two Sacramento elementary schools. Over the course of three rainy winter days, Soil Born Farms Urban Agriculture and Education Project welcomed students from Pacific Elementary School and Camellia Waldorf School to visit the American River Ranch, a historic 55-acre organic farm located within the American River Parkway in Rancho Cordova. A team of Soil Born staff members, interns and volunteers helped guide each group of students on an exciting morning of exploring the farm.
Before venturing into the elements, students received a lesson on farm safety and geared up in protective shoe covers. It was then off to the field, where they harvested fava greens and learned about how cover crops help build the health of the soil and replenish nutrients like nitrogen. After leaving the field, students stopped by the greenhouse to look at seedlings before making their way over to the youth garden to harvest parsley. Students next headed into the schoolhouse, where they received a lesson in knife safety before chopping up vegetables to make soup. While waiting for the soup to cook, students participated in a variety of activities, including learning about the different parts of a plant, drawing seed packets and journaling about their experiences on the farm. The students wrapped up their farm tour field trip with a warm bowl of delicious and nutritious vegetable soup featuring the ingredients they harvested and prepared – with nearly all students asking for seconds!
A special thank you to Soil Born staff members Shannon Hardwicke, Youth Education Manager; Alyssa Kassner, Youth Education Assistant Manager; Jenn MacLeod, Youth Educator; and Michelle Sikora, Cooking and Nutrition Coordinator; as well as the interns, volunteers, teachers and parents that made these field trips possible.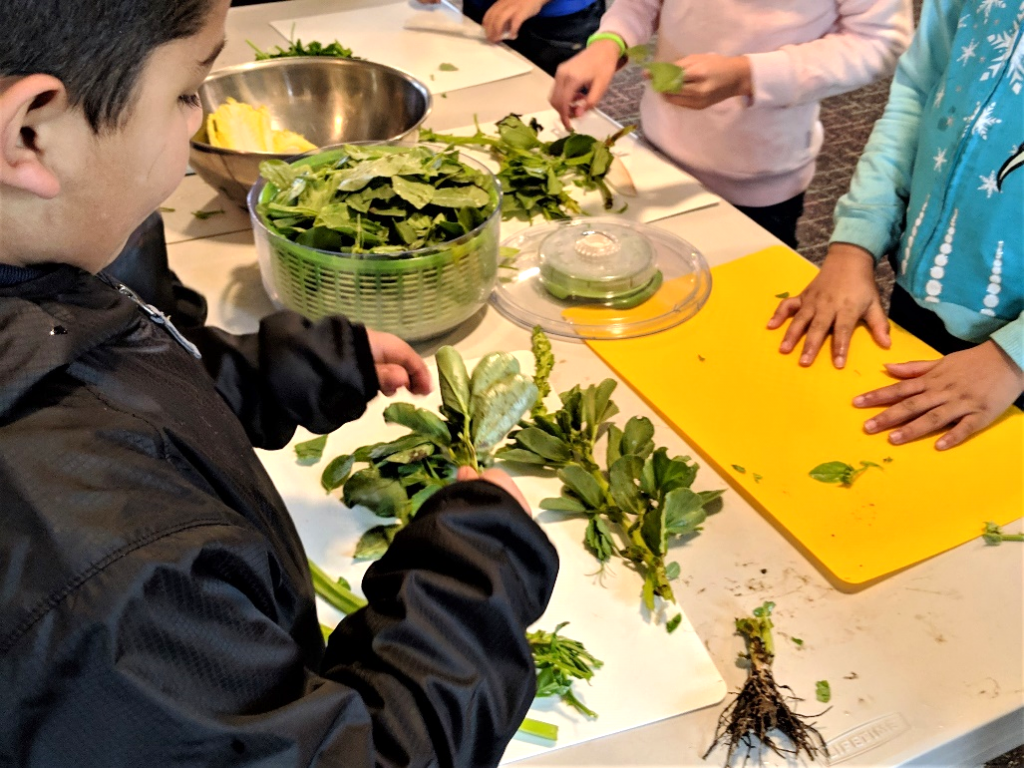 Stay tuned for more specialty crop student farm tours in the coming weeks.
– CDFA Farm to Fork Staff
This article is part of a series chronicling the CDFA Office of Farm to Fork's student farm tours. Made possible by Specialty Crop Block Grant funding, these farm tours aim to increase students' knowledge of and appreciation for California specialty crops through direct interaction with local specialty crop farmers.