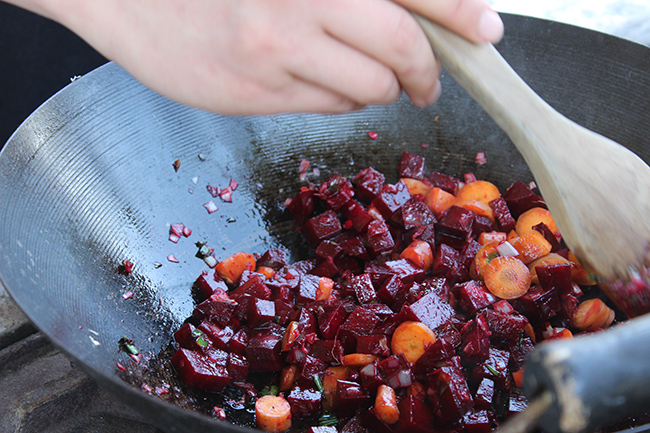 The California Department of Food and Agriculture, Office of Farm to Fork will hold Child Nutrition Director Trainings with three outstanding Food Service Directors with successful Farm to School programs. Directors will talk about their programs, discussing past as well as current work, obstacles they have faced, and how they have overcome them. After completion of the training, participants will come away with concrete ideas of how to start or expand their farm to school efforts.
Registration is free and open to school nutrition program directors, managers, supervisors and operators. Qualifying continuing education topics for professional standards will be covered with the opportunity to earn up to 4 CEUs per event.
Workshop Dates and Locations

Central California Training
Friday, February 3rd, 2017
Scott Soiseth, Turlock USD
Focus: Marketing and techniques to support local purchasing
9:00am-2:00pm
Northern California Training
Thursday, February 16th, 2017
Pilar Gray, Fort Bragg USD
Focus: Food hubs, future purchasing, and integrating school gardens into food service
10:00am-3:00pm
Southern California Training
Friday, February 24th, 2017
Lea Bonelli, Encinitas USD
Focus:  Integrating school gardens into food service, preparing unprocessed fruits and vegetables, and nutrition education to support farm to school efforts
9:00am-2:00pm
Please RSVP to CDFA.MarketplaceInfo@cdfa.ca.gov with the training you are interested in attending. Each training can accommodate up to 20 participants. Please feel free to contact the above email with any questions. We look forward to seeing you at the Child Nutrition Director Trainings!