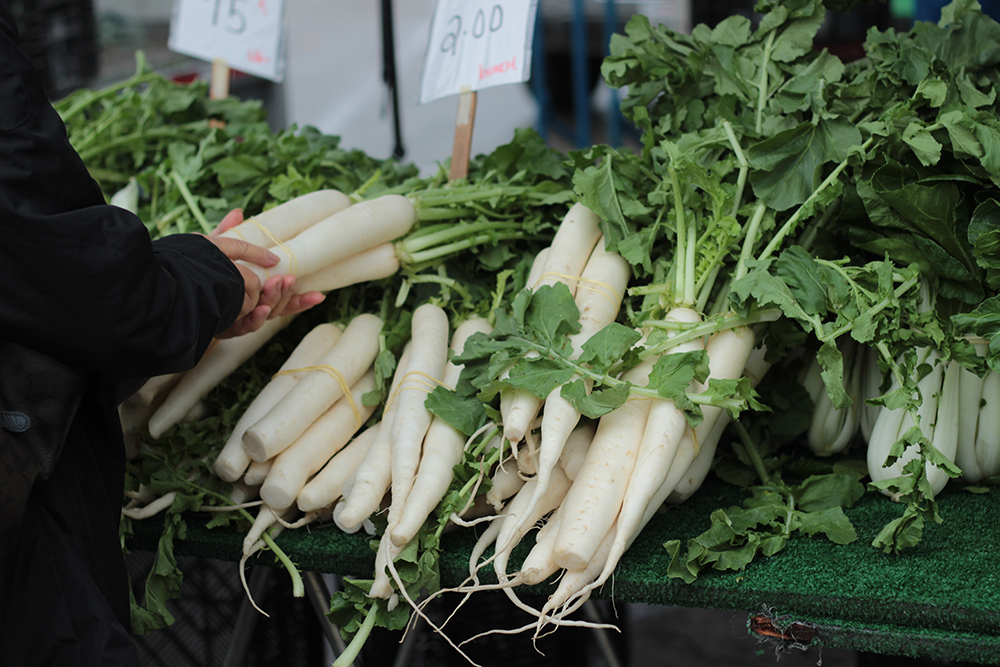 SACRAMENTO, August 7, 2017 – The U.S. Department of Agriculture has awarded CDFA a Food Insecurity Nutrition Incentive (FINI) grant of $3,944,573 to fund nutrition incentives at Certified Farmers' Markets throughout the state.
Along with partners at the Ecology Center, Wellington Square Farmers Market, Napa Farmers Market, and North Figueroa Foundation, the grant will help fund the California Nutrition Incentive Program (CNIP), which is set to begin this summer. The program, administered by CDFA's Office of Farm to Fork, will address food insecurity and access to fresh fruits and vegetables among low income Californians while simultaneously supporting and expanding markets for California farmers.
CNIP will offer nutrition incentives to CalFresh Shoppers at 339 certified farmers' markets and mobile markets throughout California. For every CalFresh benefit dollar they spend, CalFresh shoppers will receive an additional dollar that can be spent on fruits and vegetables at the market, within set parameters. Any CalFresh shopper can benefit from the program simply by spending their benefits at participating Certified Farmers' Markets. The incentive is intended to encourage CalFresh shoppers to purchase healthy food and empower them to increase their consumption of fruits and vegetables.
CNIP builds on the successful eight-year old California Market Match program, led by Berkeley-based Ecology Center, which received a two-year FINI grant in 2015. CNIP emphasizes innovative marketing and outreach efforts to attract more CalFresh shoppers to farmers' markets, expansion to new markets, and the testing of different technologies to make it easier for farmers' markets to continue offering incentives.
"CDFA is thrilled to be selected for a federal FINI award" said CDFA Secretary Karen Ross. "The program is a triple win for California – it supports the health of our low-income shoppers, our farmers, and the local economy."
The California Nutrition Incentive Program is made possible through a robust public-private funding structure—including the FINI grant, state general funds, SNAP-Ed (the federally funded nutrition education program for SNAP and SNAP eligible consumers) funds, and local partner support, including private donations, grants and in-kind contributions. CNIP was created by Assembly Bill 1321 (Ting) in 2015 and was provisionally funded when the Legislature appropriated $5 million for the program in 2016, contingent on receiving matching federal funds. This state funding enabled CDFA to apply for the FINI grant. The Department is exploring a second phase of the program next year and will apply for additional matching funds.
Partners were chosen through a competitive grant process, to implement the program and include programs at the Ecology Center – California Market Match Expansion and Innovation Project; Wellington Square Certified Farmers' Market Incentive Festivals; North Figueroa Association – Market Match of Northeast Los Angeles; and the Downtown Napa Farmers' Market Token Match Program.
More information on the California Nutrition Incentive Program can be found at http://cafarmtofork.com/CA_NutritionIncentiveProgram.htm