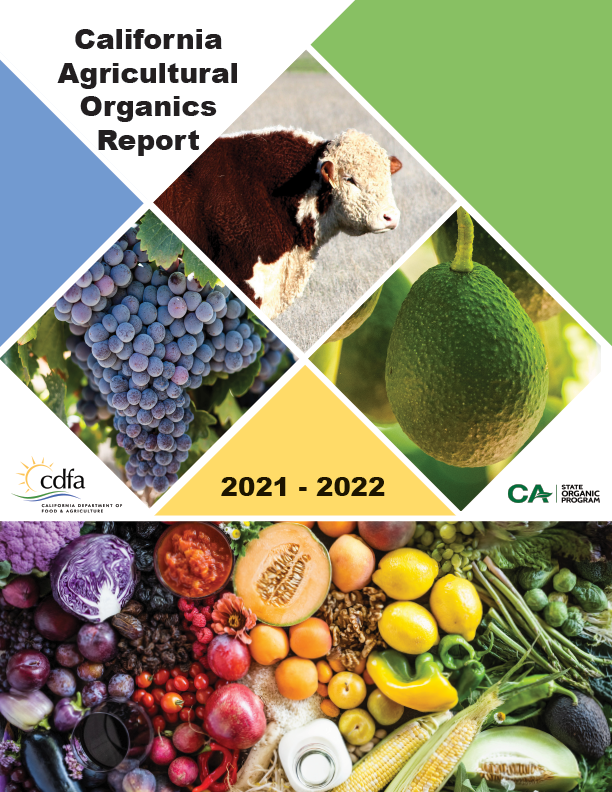 California accounts for 36 percent of organic sales in the United States, and newly released figures show our state's organic sales are continuing to grow.
According to the California Agricultural Organics Report 2021-2022, California organic sales increased 16.4 percent from $11,991,337,954 in 2020 to $13,957,173,072 in 2021. This growth occurred during the same period when California organic production site acreage decreased by 2.58 percent and organic harvested acreage decreased by 13.1 percent.
The reported top 10 counties with the most organic harvested acreage, including pasture and rangeland:
Modoc County (198,026.69 acres)
Lassen County (173,894.58 acres)
Humboldt County (152,243.95 acres)
Tehama County (143,099.86 acres)
Kern County (124,427.52 acres)
San Luis Obispo County (104,989.04 acres)
Siskiyou County (98,777.06 acres)
Inyo County (91,454.50 acres)
San Benito County (82,475.55 acres)
Fresno County (81,700.42 acres)
The California State Organic Program, which assumes the USDA's National Organic Program oversight and enforcement authority in California, helped create this report.
Click here to view the California Agricultural Organic Report 2021-2022.