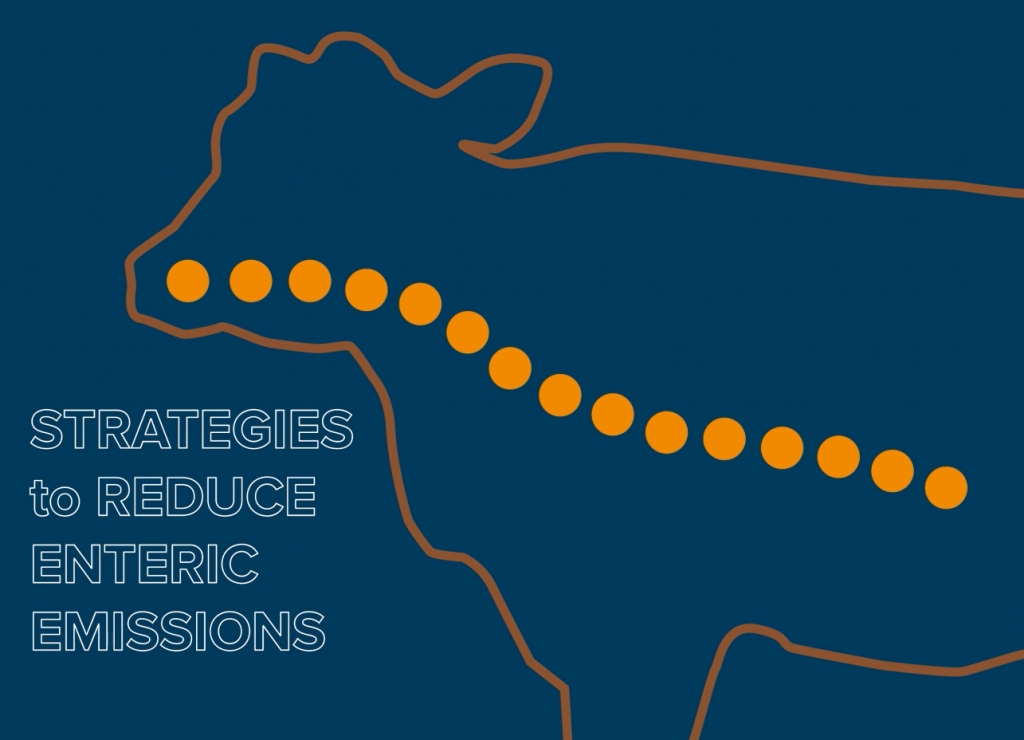 All interested parties are invited to register for the State of the Science Summit: Feed Strategies to Reduce Enteric Emissions, May 2-3, 2023, in the UC Davis Activities & Recreation Center Ballroom. The summit will be cohosted by the California Department of Food and Agriculture (CDFA) and UC Davis College of Agricultural and Environmental Sciences (CAES).
The summit will include informational presentations and panel discussions with leading experts in methane mitigation and animal science, connecting the dots between the scientific and regulatory aspects of feed strategies to reduce enteric methane emissions with perspectives from across the state, nation and world. The purpose of the summit is to identify opportunities for collaboration and research that can help the dairy and beef industries meet climate goals.
CDFA's Office of Environmental Farming and Innovation (OEFI) will present successful efforts toward methane reduction through OEFI's Dairy Digester Research and Development Program and Alternative Manure Management Program, as well as current and future research efforts toward viable solutions to reduce enteric methane emissions.
Scheduled speakers include CDFA Secretary Karen Ross and CAES Dean Helene Dillard. Joining them will be CDFA Undersecretary Christine Birdsong, USDA Under Secretary for Farm Production and Conservation Robert Bonnie, leading academic researchers, CDFA staff, cattle and dairy producers, and industry representatives.
The tentative agenda includes panels on:
The state of current research around enteric methane reductions via feed strategies
Methods and protocols for evaluating methane reduction
Opportunities for research
Supply chain drivers influencing the adoption of feed additives
Outlook and industry guidance when evaluating product safety and claims
Producer adoption of feed additives
Lunch will be provided both days. Registration costs $200. If unable to attend in person, a virtual registration option is available at a discounted price. Online registration is open until April 14.
Click here to view this original post on CDFA's Planting Seeds blog.