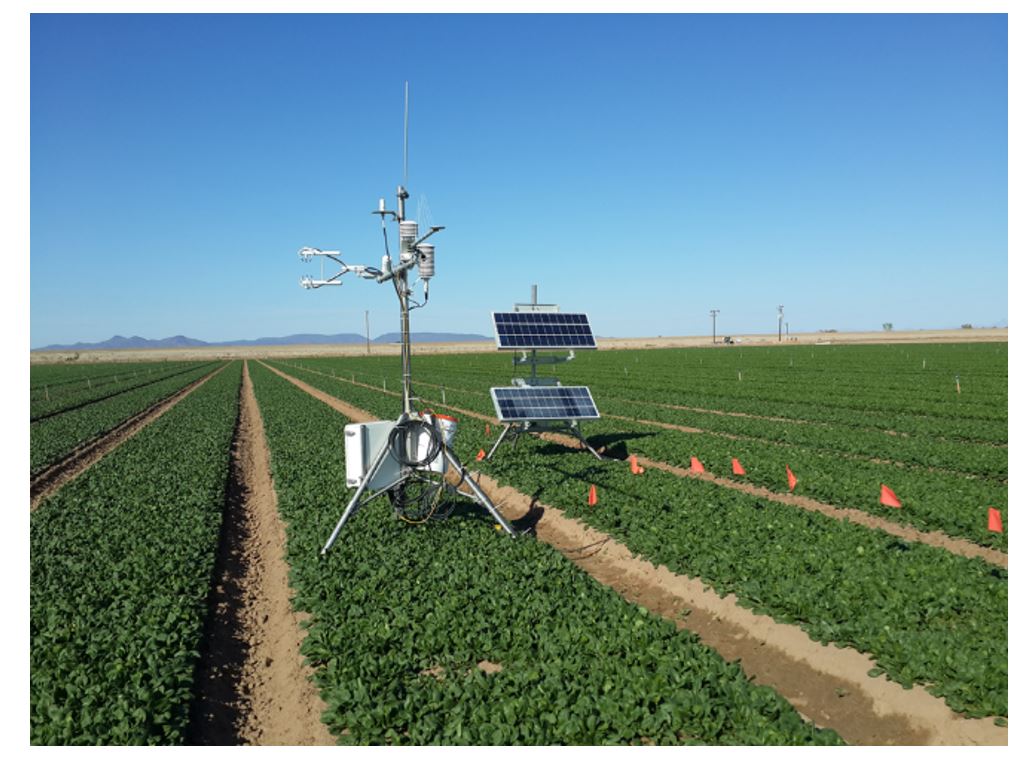 The California Department of Food and Agriculture (CDFA) Fertilizer Research and Education Program (FREP) has released another installment of its Research Update series that highlights projects funded by the FREP annual Grant Program.
Project Title: Efficient Water and Nitrogen Management Practices for Mixed Leafy Baby Green Vegetables in the Desert
Project Leaders: Charles A. Sanchez (The University of Arizona); Andrew N French (United States Department of Agriculture, Agricultural Research Service, US Arid-Land Agricultural Research Center)
Project Status: Complete
Overview: This FREP-funded project evaluates various nitrogen (N) and water management practices for mixed baby leafy greens production systems in the Low Desert region.
Conclusion: Overall, these studies showed that water application efficiencies are generally high in the research sites as well as growers' fields and poor irrigation management is not the reason for poor nitrogen (N) utilization efficiencies. Data collected show that current N fertilizer practices result in N fertilizer rates far exceeding N removal by the crops and high residual inorganic N after harvest. Results from N rate studies showed that baby spinach and spring mix yields were maximized at much lower N rates than previously observed, showing that the efficient fertigation strategies potentially reduced N rates for maximum yield that more consistently match the California Water Quality Control Boards targets. This project has generated a database for continued efficient water management using "CropManage" or other irrigation management models.
Click here to visit the FREP blog post and view the full summary of this research project, which includes its background, approach, findings and data tables.
FREP is a CDFA program that funds and facilitates research to advance the environmentally safe and agronomically sound use and handling of fertilizing materials. It is part of the Feed, Fertilizer and Livestock Drugs Regulatory Services branch of CDFA's Division of Inspection Services.
Click here to view the FREP Research & Project Database, which aims to make the wealth of information contained in the FREP research projects available, understandable and convenient for growers to implement.