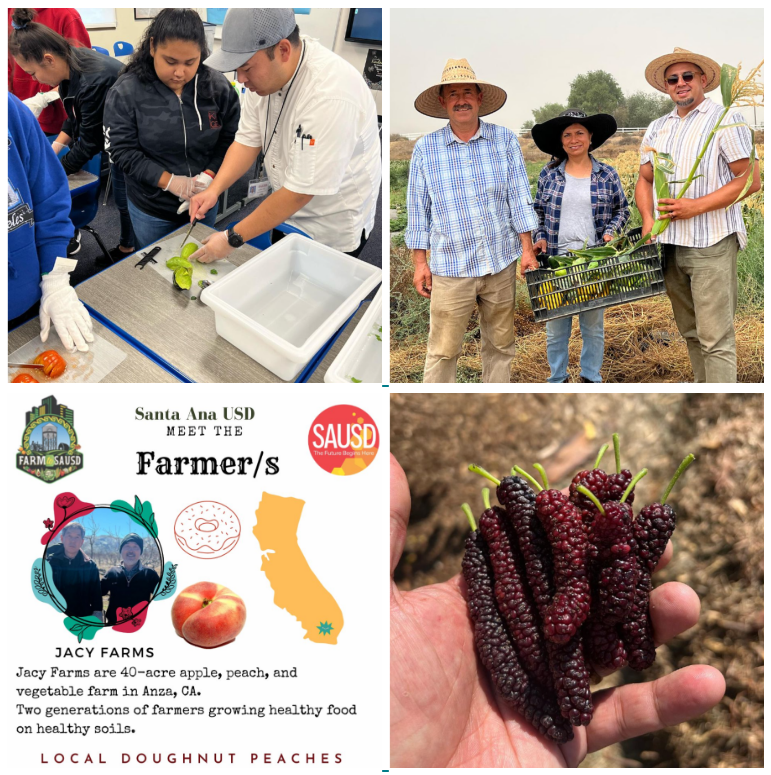 California Department of Food and Agriculture (CDFA) farm to school grantees are hard at work implementing grant projects and transforming the school food system!
For example, 2022 California Farm to School Incubator Grant Program recipient Santa Ana Unified School District (SAUSD) is using grant funds to procure and deliver local, fresh and culturally relevant produce for students. District staff and nutrition services' registered dietitians are co-developing educational activities with high school students to be disseminated district-wide. Nutrition services and family and community engagement staff also are providing community outreach.
In the first quarter of the grant term, SAUSD purchased $70,000 worth of locally grown produce from family-owned farms. SAUSD also worked with seven high schools' extended education programs, establishing farm to school clubs and conducted a hands-on, five-week series of lessons that included a culinary component of farm fresh produce from its community of farmers. Click here to learn more about SAUSD's work.
The California Farm to School Incubator Grant Program is part of the Office of Farm to Fork in CDFA's Inspection Services Division.