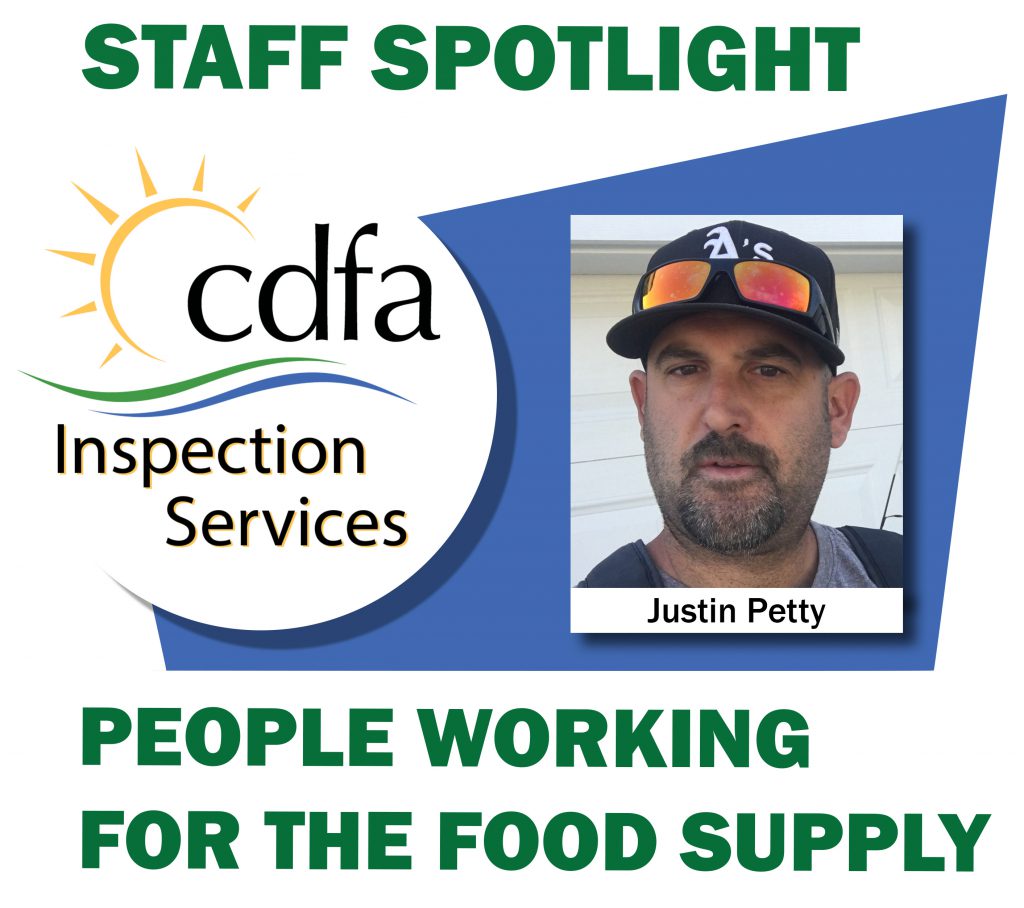 NAME: Justin Petty
YEARS AT CDFA: 12.5
PROGRAM: Fertilizing Materials Inspection Program
TITLE: Special Investigator
HOW DO YOU WORK FOR THE CALIFORNIA FOOD SUPPLY? I educate and regulate producers of fertilizing materials to assure safe and effective products are available to growers of California's precious commodities. Sampling of fertilizer products and audits of manufacturers are daily activities that contribute to the quality and effectiveness of fertilizers sold and distributed in California.
THOUGHTS OF WORKING AT INSPECTION SERVICES? I have enjoyed my experiences with the CDFA. I work with people that share the same passion for agriculture as I do. And I think that is important to those we serve. The diverse group of people make our offices interesting and unique.
MEMORABLE MOMENT ON THE JOB? A few weeks on the job, while investigating an issue at a worm casting facility, I asked a barefooted man, dressed in a white tank top with jeans and a cowboy hat, what his job title was? His response: "Head Worm-Wrangler." I think my training partner and I laughed all the way back to the office.