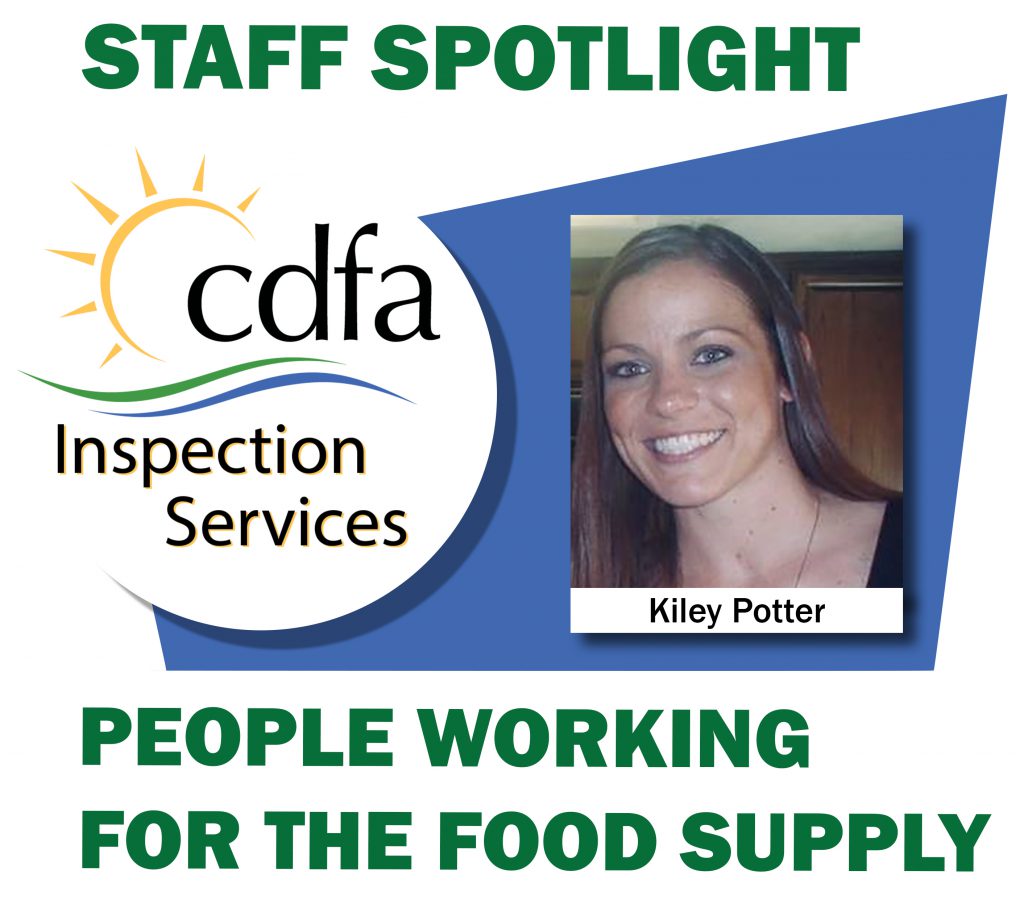 NAME: Kiley Potter
YEARS AT CDFA: 15
PROGRAM: Inspection & Compliance Branch Support Team
TITLE: Associate Governmental Program Analyst (AGPA) – Branch Contract Analyst
USUAL DAILY ACTIVITIES: In tandem with raising kids and a small farm, I spend my days working with counties regarding the agreements they have with CDFA. I currently oversee about 130 agreements. The work includes processing invoices to reimburse counties that performed work on behalf of CDFA. I also process invoices for all programs within my branch for their equipment and supplies.
HOW DO YOU WORK FOR THE CALIFORNIA FOOD SUPPLY? I provide administrative support to the employees responsible for enforcing all regulations and policies to ensure consumers receive products that meet all minimum maturity and quality standards.
MEMORABLE MOMENT ON THE JOB: Honestly had to be my second day working at CDFA when I was given the task to answer our branch's main phone line. Things got a bit hectic while transferring a call to my branch chief and let's just say I learned quickly the proper way to transfer a call without hanging up on the caller.
PHILOSOPHY OF LIFE: "You are what you do, not what you say you'll do." – Carl Jung