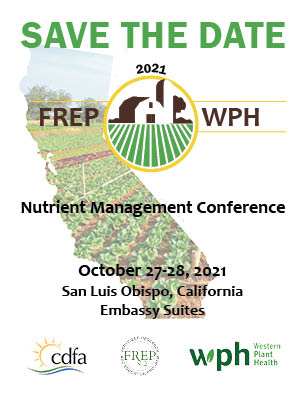 The annual FREP/WPH Nutrient Management Conference will be hosted by the California Department of Food and Agriculture (CDFA) Fertilizer Research and Education Program (FREP) in collaboration with Western Plant Health (WPH) October 27-28, 2021, at the Embassy Suites hotel in San Luis Obispo.
The conference agenda focuses on the latest CDFA-funded research results and practical applications of fertilizing materials for agricultural production in the state of California.
Check out the FREP Blog post about the conference for more information.