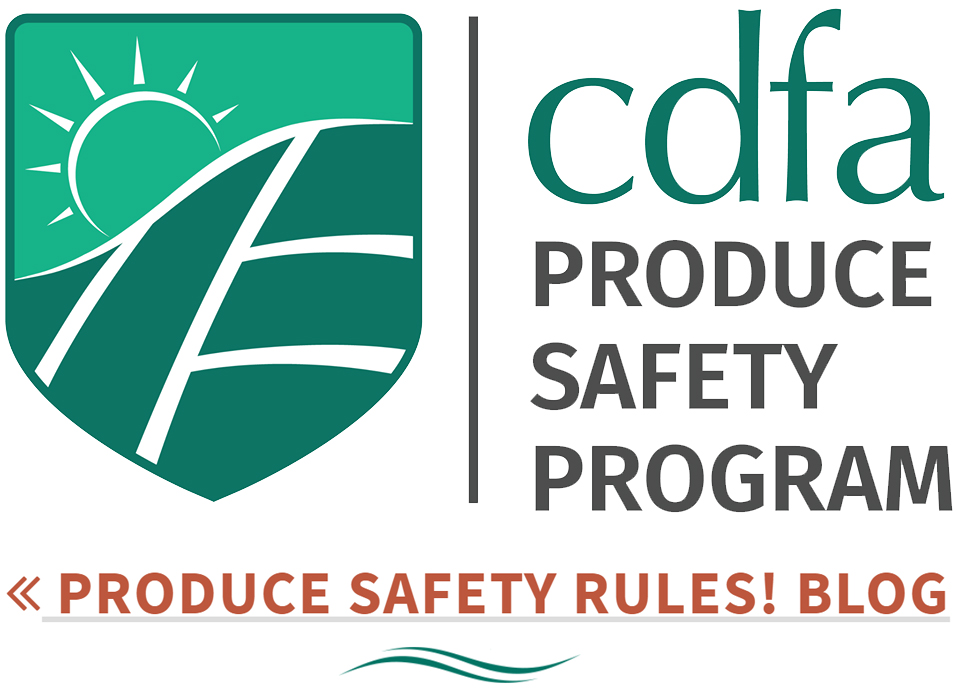 The California Department of Food and Agriculture (CDFA) Produce Safety Program is now actively performing inspections of California produce farms to verify compliance with food safety regulations under the federal Food Safety Modernization Act (FSMA) Produce Safety Rule.
These new regulations apply to most California fruit, nut and vegetable farms, but there are some exceptions. Click here to read a Produce Safety Program blog about which farms and produce items are not covered under the Produce Safety Rule. The blog includes links to questionnaires farmers may submit to verify exemption or learn more about the Produce Safety Rule.
The Produce Safety Program is part of the Inspection & Compliance branch in CDFA's Division of Inspection Services.