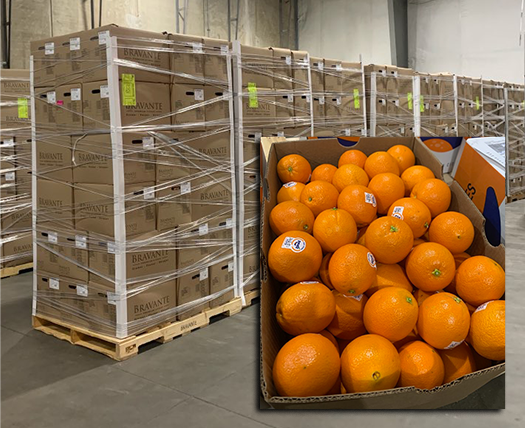 Did you know that the California Department of Food and Agriculture Shipping Point Inspection Program helps inspect produce for the U.S. Department of Agriculture (USDA) Commodity Procurement Program for schools, food banks and households across America?
Because California will be supplying most of this Commodity Procurement round's solicitation for citrus, walnuts, table grapes and other commodities – anticipated to be more than 1,000 loads by June 2023 – Shipping Point Inspection has trained and licensed more than 40 inspectors statewide to inspect and grade the commodities. Also anticipated are increased Shipping Point Inspection food safety audits for participating growers.
The Shipping Point Inspection Program is part of the Inspection and Compliance Branch of CDFA's Inspection Services Division.