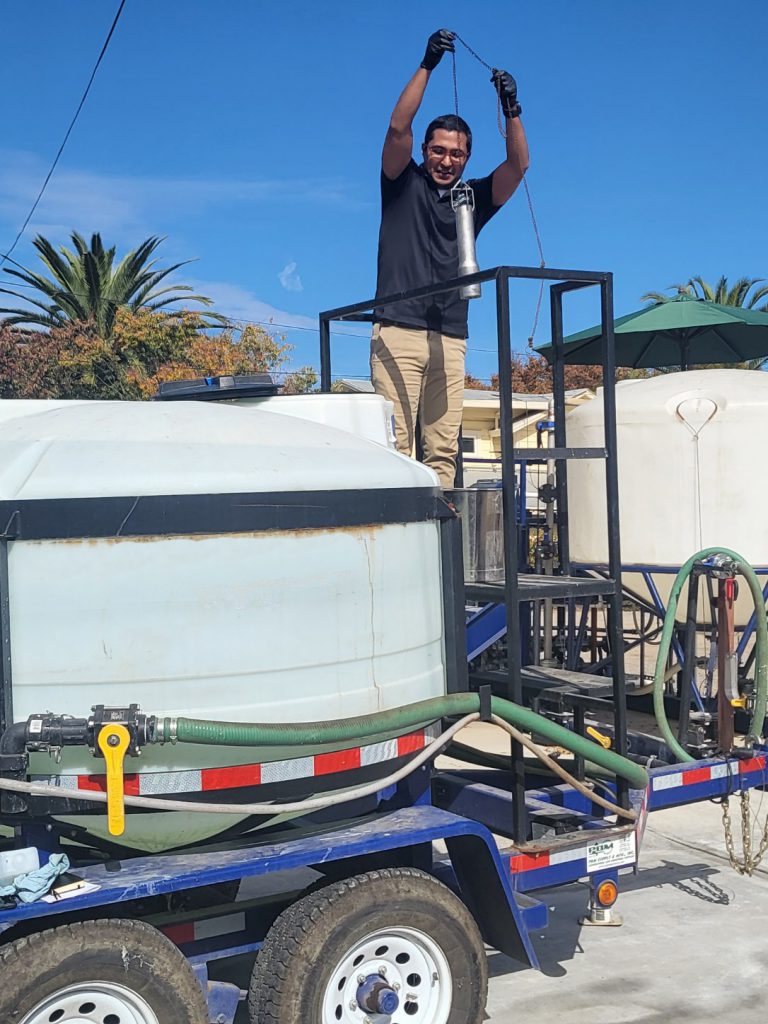 Did you know that CDFA's Fertilizing Materials Inspection Program (FMIP) conducts routine inspections to ensure fertilizing materials meet the quantity and quality guaranteed by the manufacturer?
For example, in the accompanying photo a CDFA inspector is taking a sample of commercial fertilizer at the manufacturing firm's location just before the material is delivered to a grower. The sample is then sent to the CDFA Center for Analytical Chemistry for lab analysis. If there are violations, such as if the composition falls below or differs from what is purported on the product label, FMIP will follow up by taking another sample or move toward administrative enforcement action, depending on the seriousness of the violation and the firm's history.
In addition, the grower who purchased the material will receive a copy of the lab analysis. By receiving a copy of the lab analysis, growers gain confidence that the material they are purchasing meets its guarantees.
The inspection program demonstrates to growers and consumers that FMIP field staff are working on their behalf by protecting them from purchasing non-compliant products.
The Fertilizing Materials Inspection Program is part of the Feed, Fertilizer and Livestock Drugs Regulatory Services Branch of CDFA's Inspection Services Division.
Click here to view this post on CDFA's Planting Seeds blog.