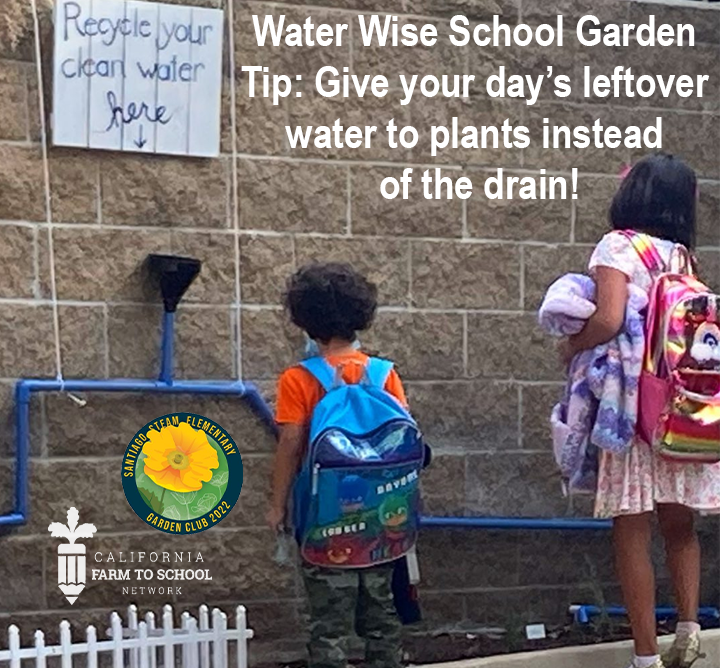 Santiago Elementary School in Lake Forest (Orange County) is growing the next generation of water-wise Californians by encouraging students to recycle clean water for its school garden. In an Instagram post about the project the school asked, "Do you pour water from school down the drain each evening? When we see alternatives to the kitchen sink, there are lots of great ways to reuse our clean water – like giving it to plants!" CDFA applauds such forward thinking, in step with California agriculture's water-wise practices, which have helped farmers and ranchers produce 38 percent more food with 14 percent less water over a 35-year period.
For more water-saving tips and ideas like this one, visit California's Save Our Water website. And for more about what CDFA is doing to support the health and well-being of California students through food-based education and access to healthy foods, visit our Farm to School Program page.
Click here to view this original post on CDFA's Planting Seeds blog.