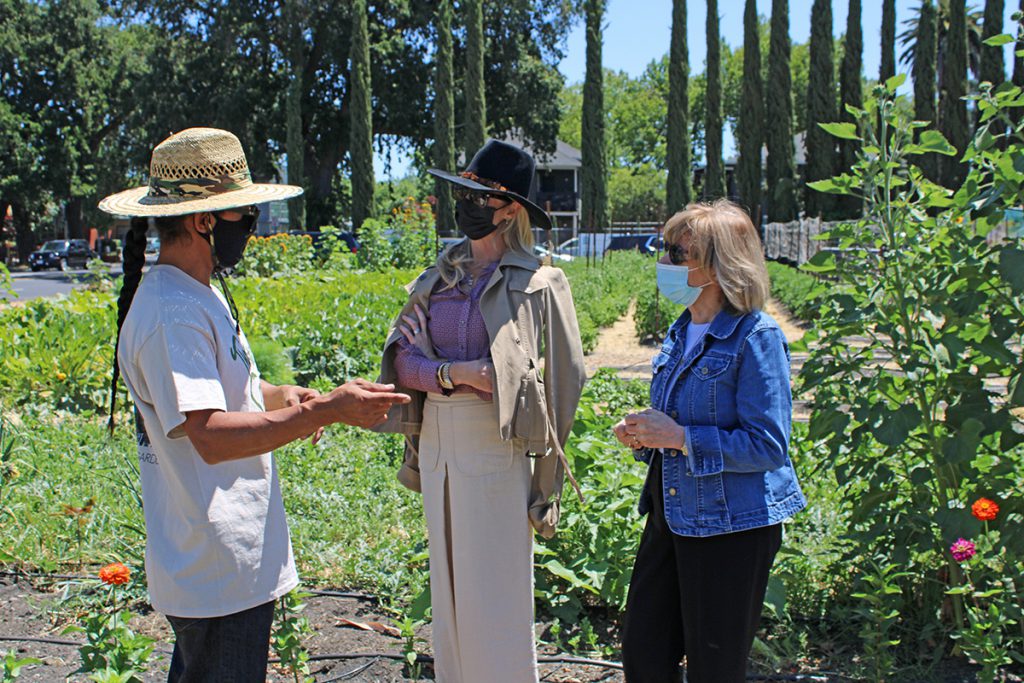 Building on her commitment to ensuring California children have the best start in life, First Partner Jennifer Siebel Newsom today announced the release of Planting the Seed: Farm to School Roadmap for Success, a report promoting the expansion of farm to school programs across California to advance child well-being, equity, economic growth, and environmental resilience. 
"Last year, California made history as the first state to establish permanent universal school meals. Through farm to school programs, we are going one step further to ensure children don't just have access to free meals in school, but that those meals are healthy, nutritious, and locally-grown," said Governor Newsom.
Access to high-quality, fresh foods can increase students' consumption of fruits and vegetables and support children's physical health, while hands-on experiential learning opportunities like gardening and cooking serve to improve educational outcomes and support whole-child development. Farm to school programs allow students to learn about the relationships between food systems and the environment.
"Schools play a crucial role in feeding California children and communities, with school meal recipients consuming almost half of their daily caloric intake from school meals alone," said First Partner Siebel Newsom. "Planting the Seed is a roadmap to strengthen the state's school food systems, nurture children's minds and bodies, and cultivate a healthier, more equitable, climate smart California for all."
School meals are crucial sources of nutrition for children and an important tool to improve food access and nutrition security among children and their families, especially in communities of color. During the pandemic, approximately one in four low-income families in the state relied on food from schools to cover food shortages. Nationally, people of color are more likely to experience food insecurity, hunger, childhood obesity, and diabetes in both rural and urban communities.
"California, which produces over a third of the nation's vegetables and two-thirds of the country's fruits and nuts, is well-positioned to improve child health and well-being through the expansion of farm to school programs," said California Department of Food and Agriculture (CDFA) Secretary Karen Ross.
Click here to read this full post on the CDFA Planting Seeds blog.