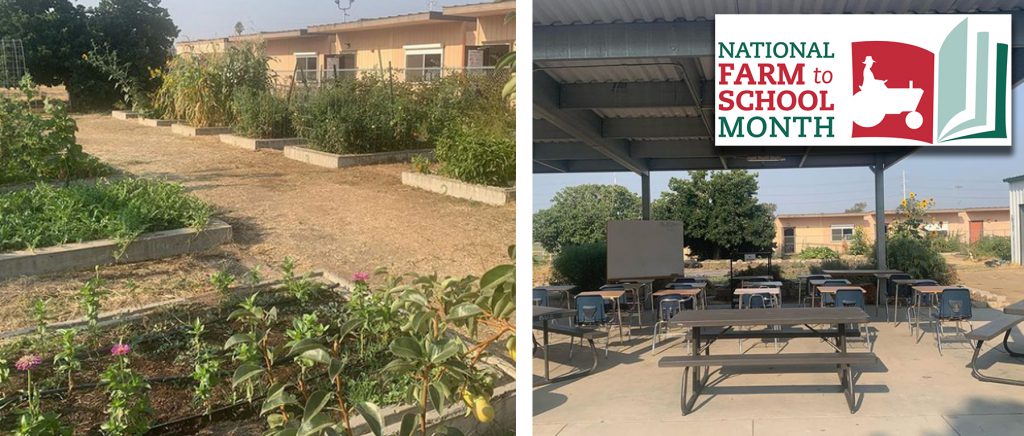 Luther Burbank High School (LBHS) in Sacramento welcomed students back to school this year with an updated outdoor learning space of chairs and desks beside its Burbank Urban Garden (BUG). Home to the LBHS Urban Agriculture Academy, BUG is a 1-acre, student-built farm on the high school campus.
The BUG program inspires and engages youth to pursue futures in sustainable agriculture, food, and natural resource management. The school's Career Technical Education Program is embedded in the school day. It utilizes tools like an urban garden, internships, and portable kitchens to engage and empower LBHS students.
To learn more about the BUG program, follow it on Facebook (https://www.facebook.com/BurbankUrbanGarden) or Instagram (https://www.instagram.com/burbankurbangarden/). 
This school garden spotlight is part of the California Department of Food and Agriculture (CDFA) celebration of October as National Farm to School Month. To learn more about school gardens, contact the CDFA Farm to School Program at cafarmtoschool@cdfa.ca.gov.