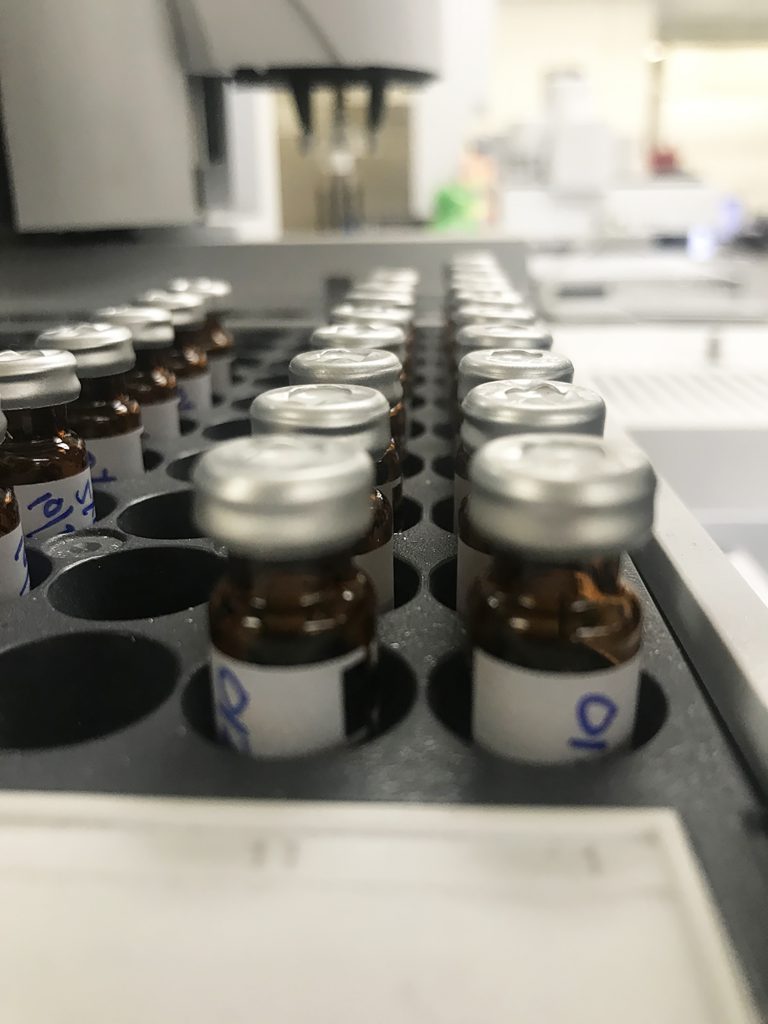 The California Department of Food and Agriculture (CDFA) announces its Center for Analytical Chemistry (CAC) has so far tested 140 winegrape samples for the presence of smoke compounds due to recent wildfires, and is available to test more. CAC began accepting winegrape samples at the beginning of October to help commercial laboratories reduce testing turnaround times for farmers.
CAC's turnaround time has remained at 3-5 days. The laboratory will measure seven smoke-related compounds (guaiacol, 4-methylguaiacol, o-cresol, p-cresol, m-cresol, syringol, and 4-methylsyringol).
To submit grape samples, visit the CAC laboratory website for sample submission instructions, or contact CDFA at CDFA.CAC_receiving@cdfa.ca.gov or (916) 228-6844. Price per grape sample is $246.