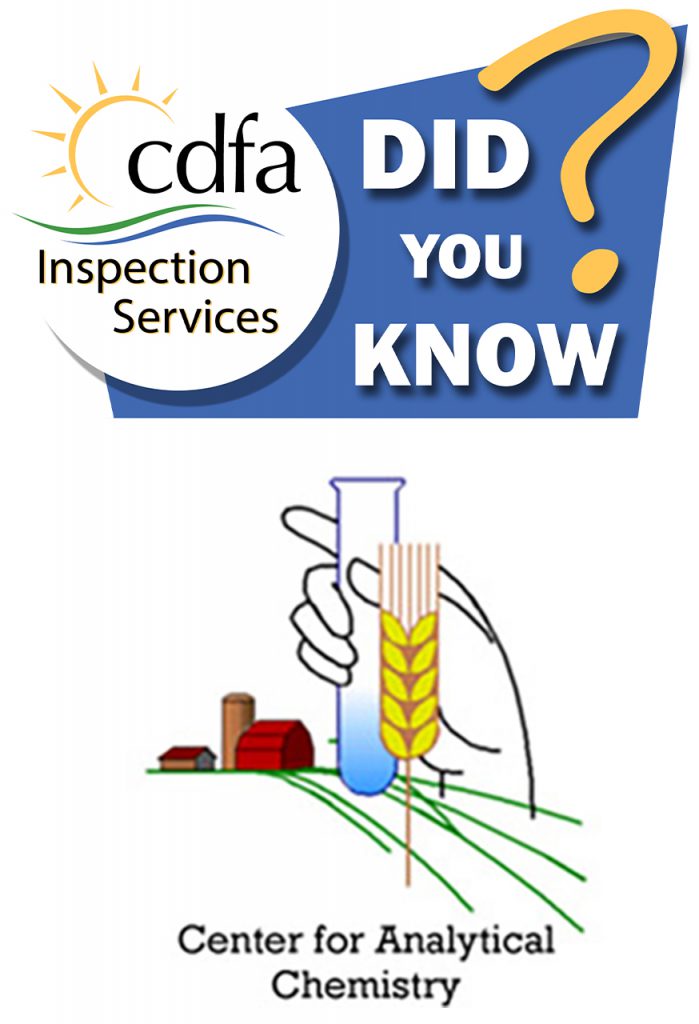 Did you know the California Department of Food and Agriculture (CDFA) Center for Analytical Chemistry (CAC) has an independent Quality Assurance Unit (QAU) that provides quality oversight to all of its laboratory sections? QAU is the primary liaison with accrediting bodies and all laboratory stakeholders to ensure CAC maintains the highest standards and International Organization for Standards (ISO) 17025 rating.
QAU is responsible for developing and implementing the quality management program by ensuring its data product quality meets its clients' specifications and complies with the requirements of standards for laboratory competence as prescribed under ISO-17025 guidelines.
QAU also offers contract services to external laboratories, including providing proficiency testing "check samples" to ensure the competency and integrity of laboratory staff, equipment and methods. QAU is committed to move quality management process from compliance to performance.
Visit CDFA's Quality Assurance Unit website to learn more.