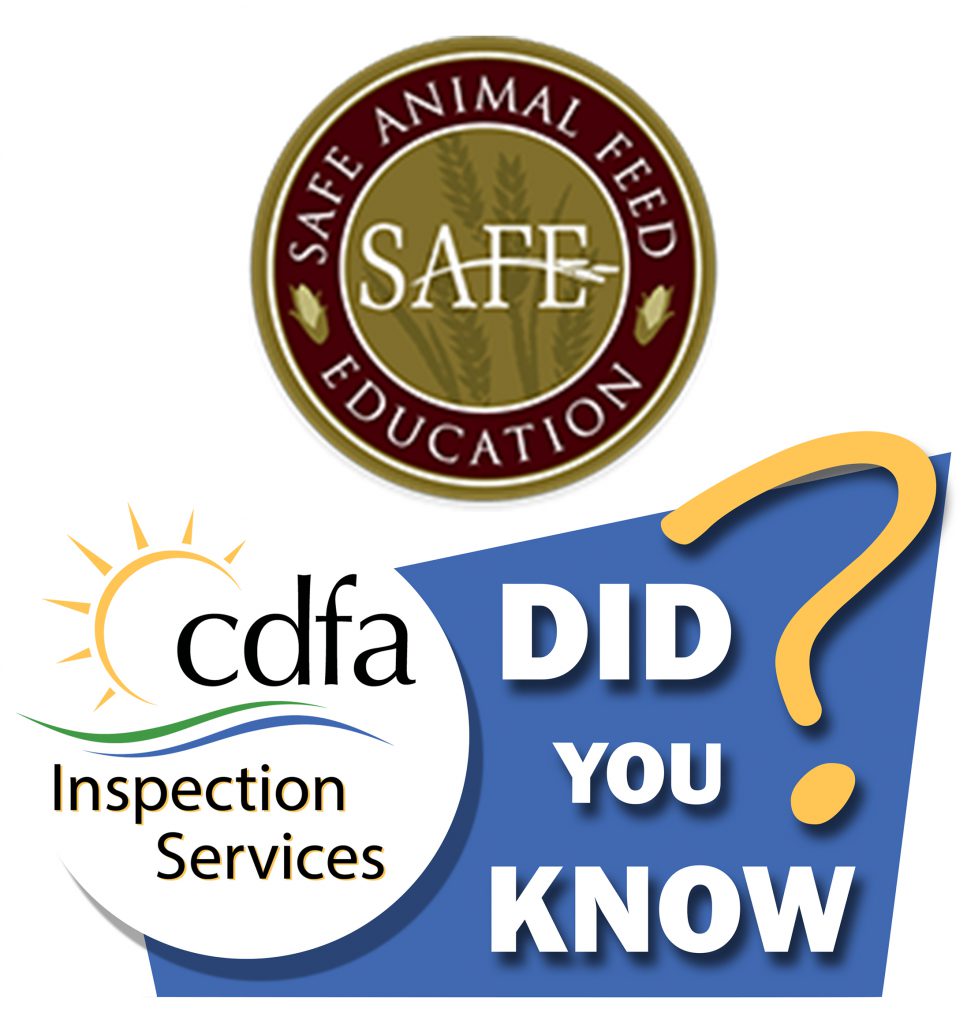 Did you know the California Department of Food and Agriculture (CDFA) has a Safe Animal Feed Education (SAFE) program that promotes a safe and wholesome supply of commercial feed?
SAFE uses an approach that fosters voluntary compliance with the state laws and regulations to ensure the safe manufacture and use of commercial feed in a changing livestock feed market. This unique collaboration between SAFE and the feed industry benefits both the agricultural community and the consumer.
The SAFE program was created to provide outreach and education to the livestock feed industry on feed labeling, manufacturing and general compliance with laws and regulations. With the diverse commodities used in the feed industry that are specific to California, the SAFE program maintains a role in assisting in evaluating them for safety when new ingredients become available for use as feed. One of the areas of focus is on-farm mixing. There is a large number of livestock production operations and dairies that mix their own feed on-farm and the SAFE program provides outreach and education materials to promote good manufacturing practices for on-farm feed mixing as well commercial feed manufacturers.
CDFA's SAFE program is in the Inspection Services Division's Feed, Fertilizer and Livestock Drugs Regulatory Services (FFLDRS) branch. Visit the SAFE program website for feed information about the Food Safety Modernization Act, Veterinary Feed Directive, SAFE-Developed Guidance Material, Resources and Federal Guidance Documents and Industry Outreach: Education & Seminars.