The Fertilizer Inspection Advisory Board's (FIAB) Technical Advisory Subcommittee (TASC) is welcoming two new members this year. The subcommittee serves as an expert scientific panel on matters concerning efficient use of fertilizing materials and irrigation water. TASC members assist in setting project priorities for the Fertilizer Research and Education Program (FREP) grant program, review and recommend research and outreach proposals to the FIAB for funding and advise on FREP activities.
Dr. Charlotte Decock
Dr. Charlotte Decock has a Ph.D. in soils and biogeochemistry from the University of California, Davis. Charlotte has over 15 years of experience conducting applied research in sustainable crop management. Charlotte is a professor and researcher at Cal Poly, San Luis Obispo. Charlotte's research focuses on soil health and nutrient cycling in California specialty crops, with special attention to strawberry and leafy green cultivation.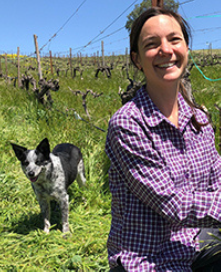 Dr. Mike Almasri
Dr. Mike Almasri has a Ph.D. in horticulture and agronomy from the University of California, Davis. Mike has over 10 years of research experience in plant nutrition and soil water relations. Mike is a senior agronomist for Simplot Grower Solutions and has experience working in a variety of cropping systems across California. Mike is a Certified Crop Advisor (CCA), Pest Control Advisor (PCA) and Certified Professional Agronomist (CPAg).