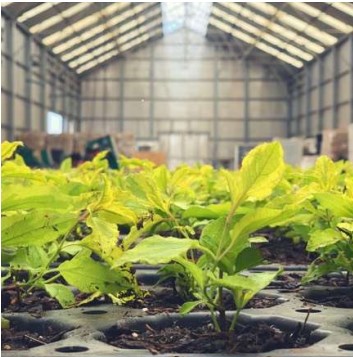 The University of California Nursery and Floriculture Alliance (UCNFA) is holding an online Q&A session March 2 focused on nitrogen management in commercial greenhouse and nursery operations. Attendees will have the opportunity to ask questions of Don Merhaut, Bruno Pitton, and Gerry Spinelli, specialists in nursery and floriculture production.
Who Should Attend?
Greenhouse and nursery growers with questions about nitrogen fertilizers and nitrogen management practices.
Attendees who are eligible to self-certify Irrigation and Nitrogen Management Plan (INMP) worksheets for their farming operation(s) will receive one hour of continuing education for their participation.
Participants will also be entered to win a copy of UCNFA's book "Greenhouse and Nursery Management Practices to Protect Water Quality."
When?
Wednesday, March 2, 2022 (10:00 – 11:00 a.m.)
Where?
The event will be held virtually on zoom. Attendees will receive a link to join following registration.
How?
Register for free at: https://ucnfa.ucanr.edu/UCNFA_Programs_Presentations/2022/Ask_the_Advisor_Nitrogen_Mgmt_March_2022/