Research Project: A Data Driven Nitrate Leaching Hazard Index and BMP Assessment Tool – O'Geen, A. et al.
Status: Second year of a three year study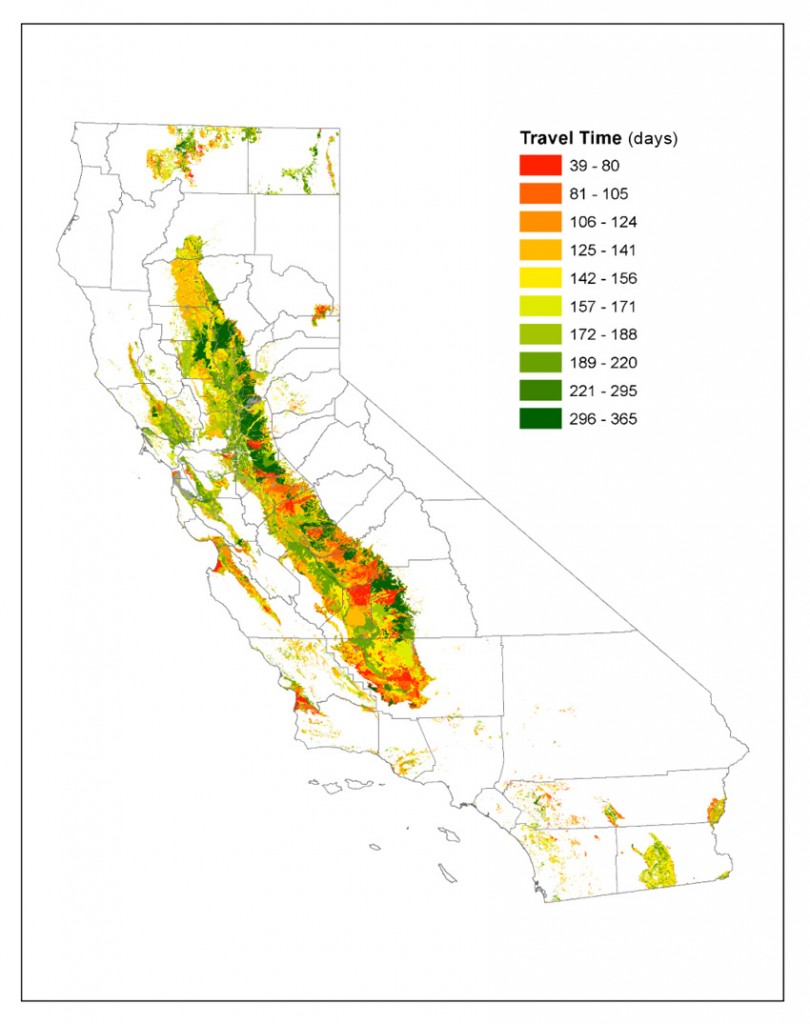 Issue: California growers are faced with the challenge of producing high-quality crops while minimizing the movement of fertilizer nitrogen to groundwater. One major difficulty is identifying the growing areas that have a high risk for nitrate leaching to groundwater. To identify those high risk areas, a relatively simple tool, called the Nitrate Hazard Index (NHI), was developed over a decade ago by researchers at the University of California. However, this tool is difficult to update and does not provide management options to protect groundwater resources.  Drs. Anthony O'Geen and Jan Hopmans of UC Davis are currently working on a FREP-funded project to modernize and improve the NHI. The objectives of this work are to: (1) create a digital database of soil survey information for modeling, (2) model nitrate leaching in soil profile using the soil and water model HYDRUS for different crop classes and irrigation types (see Figure 1), (3) develop an interactive app in Google Maps that enables users to obtain NHI ratings for any agricultural soil and major crop under different irrigation scenarios and (4) link model outcomes with best management practices in order to promote practices that limit nitrate leaching.
Methods/Locations: This is a modelling/laboratory study being conducted at UC Davis.
Main findings: To date, the researchers have completed the database and are populating the HYDRUS model with soil, crop and climate data. They have also completed test simulations with the HYDRUS model and will soon begin real-world simulations. In the coming year, the researchers will begin work on the interactive app and product outreach. The project is due to be completed at the end of 2017 and FREP will provide an update upon project completion.
Potential Impact: The tools proposed in this project have potential for considerable impact because they will be easy-to-use, spatially relevant and focus on a sustainable water resource, which is a critical issue that affects most agricultural enterprises. Online and mobile apps are revolutionizing the way science is used today. The CA Soil Resource Lab's SoilWeb apps have had significant impact state- and nation-wide with over 5,000 queries for information per day. The nitrate leaching hazard index app will be linked with SoilWeb to take advantage of its widespread use.
Full Project Report: https://www.cdfa.ca.gov/is/docs/14-0452-OGeen.pdf